Discussion Starter
·
#1
·
First item: Brand new copy of Patrick Sweeney's
Gun Digest Book of Smith and Wesson
. I received this as a gift, but I already have it. $25.00 shipped.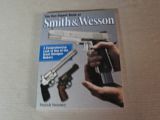 Second item: Floral carved holster by Chas Bluemel, El Paso. This unlined holster is in good condition with no broken stiching. Fits a 6 inch K-Frame S&W. $80.00 shipped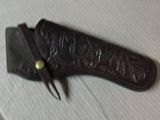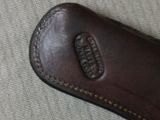 Third item: Unidentified .32 ACP magazine. It is stamped S&S 7.65. $15.00 shipped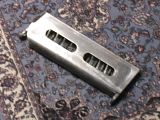 SPF: Set of N-Frame Coke grips. Finish is very good, but there are a couple of issues.
At one time, I believe there was a plate attached to the bottom of the grips. Each grip panel has three small holes drilled in the bottom. Also there is a very small chip out of the right panel under the trigger guard. See photos. These are very repairable! $235.00 shipped.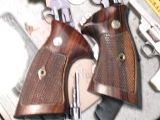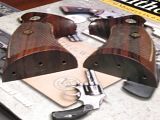 Payment in the form of U.S. Postal money order. I will answer all questions I can. Any "I'll take its", must be followed by an e-mail. Thanks for looking.
Dave