Discussion Starter
·
#1
·
While out and about a couple of days ago it struck me I was near my fav gun pusher's shop... so I decided to stop in...
After digging through old Remington Mod 8 semi autos, assorted Winchester pump .22s, a stack of Remington .22 pumps, some old High Standard .22 Target pistols and a few Colt's Woodsman pistols along with other assorted stuff I discovered he had a few new S&W revolvers of interest...
He had a nice M624 6" early production gun along with some other stainless S&W revolvers and a really nice 945 .45 auto... nice, but no lights flashed and no bells rang... The M629 and the M657 didn't set off alarms either... nor did a very nice Winchester M1895 or M1885 shotgun...
Then I noticed in one case he had what seemed to be a N frame S&W... and sure enough it was... an as new in box M28-2... one of my fav guns... and it was a 6" barrel version to boot... The gun also had original box, papers etc. with it... a VERY hard thing to pass up...
Given that I already have ... uh... ahem... "some" M28s already I thought I would be strong and just say no.... but the old gun kept calling me...
Well thought I... I know someone who also likes N frame guns...so I dug the cell phone out of my pocket, turned it on (if I keep it off I dont have to fill it up with electricity as often) and called a friend who likes N frames... it seemed like a gun he would like... and I could escape the siren call of the M28... ;D What a deal...
Unfortunately, he had other irons in the fire and didn't want the 28.... so I decided to be strong... after all.. I can walk stop buying any time I want.... Right? :
Just turn away and forget the M28....
So that is what I did.... briefly.... :-/
Anyway, here are the pics of the new M28-2... I'm glad I got the gun... it is very nice... I just wish these things couldn't talk to me...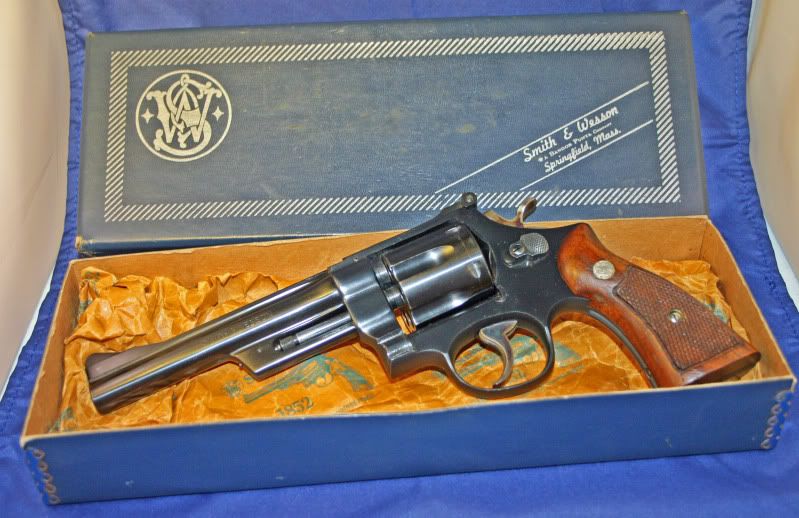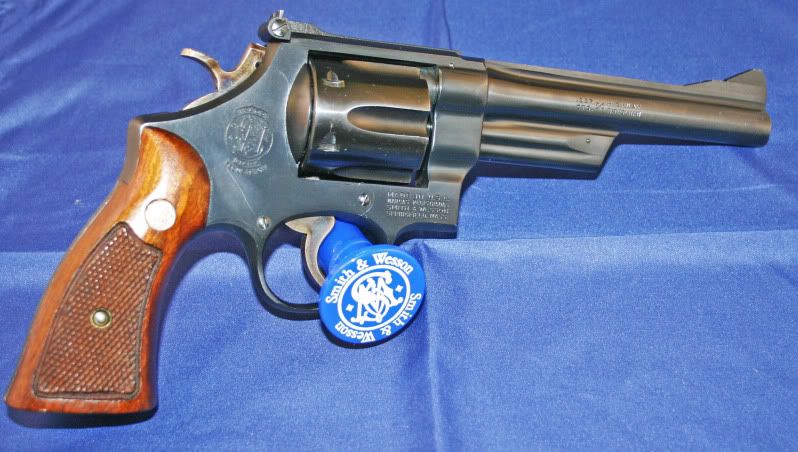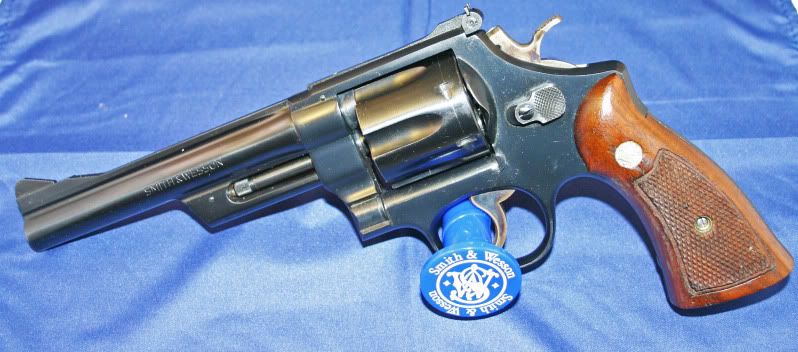 Still, it is good to know I CAN stop when I really want to... ;D
V/r
Chuck