Discussion Starter
•
#1
•
Just got back from shooting...it was so quiet up there when I wasn't shooting, that I could hear the jets fly over at 35,000 feet, and hear the flys buzzing around. 80 degrees, slight breeze to keep the flys at bay, all in all a very relaxing session. Was trying to sight in two rifles that I had just installed different scopes on...not too much luck, guess I'm going to have to punch some paper to get em sighted in (how I hate punching paper!). Here are the irons I brought out today...
257 Weatherby, 222 Remington, and 218 Bee lever.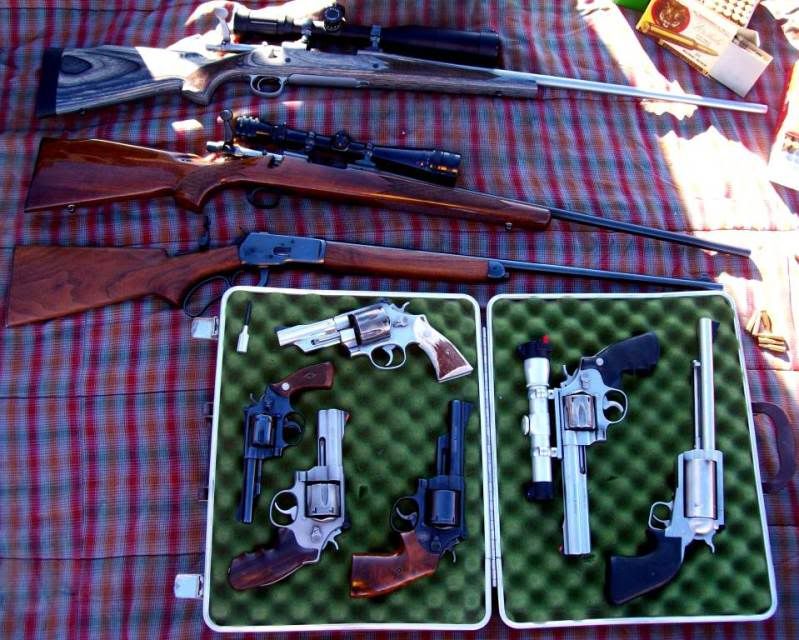 Down "range":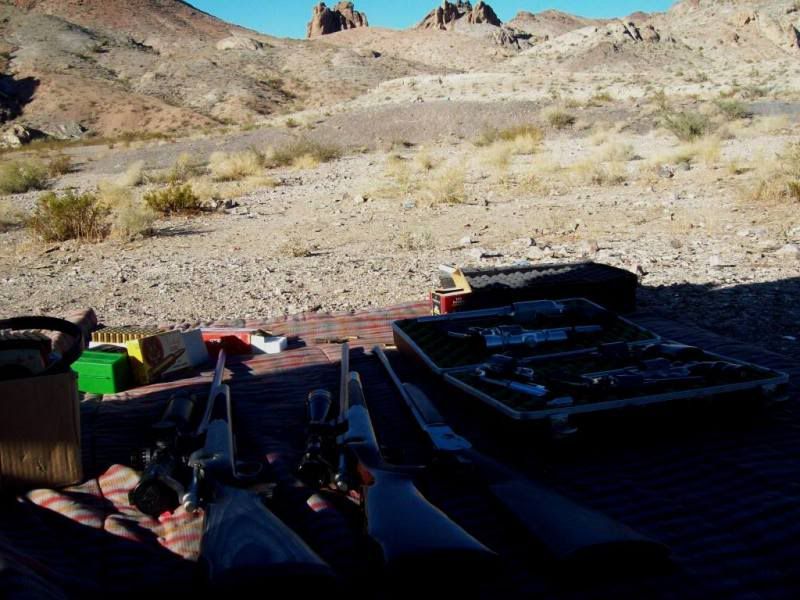 Rock formation behind me:
I must admit, that shooting prone, I did roll over and catch a few Z's!
Sooo relaxing! Now its time for a Rolling Rock!