Discussion Starter
·
#1
·
I have friends who name all their possessions. Their cars are named, their tools, even their mowers and snow blower. I'm not normally a "thing namer", but I think I've made an exception in the case of this little .22.
Not an original Kit Gun, it began its life as a .22/32 Target. In 1948, it was returned to the Factory and had a no kidding 4" pre-war Kit Gun barrel installed, which the Folks at S&W fitted and numbered to the gun. (all the foregoing is supposition, based upon date stamps and serial number evidence, but I think it's accurate).
Too bad they didn't refinish it at the same time. Maybe they did!
A member of another forum advertised it for sale--it looked so forlorn that I simply had to give it a home.
Now what to do? It was the homeliest gun in my collection! Not a speck of finish remained, except on the barrel.
Since it wasn't original anyway, I figured I'd make a presentable "shooter" out of it.
I haven't had the best luck with refinishers--'nuff said. I decided that the old popper ought to go back home to Springfield for a face lift.
Well, here is the result--some before and after pictures to lend some perspective to the project. Not a perfect job, but very nice and for the cost, I'm happy with it.
Upon its return, I hied it over to Doug Turnbull's for re-case coloring of the hammer and trigger.
Ecce "Phoenix" !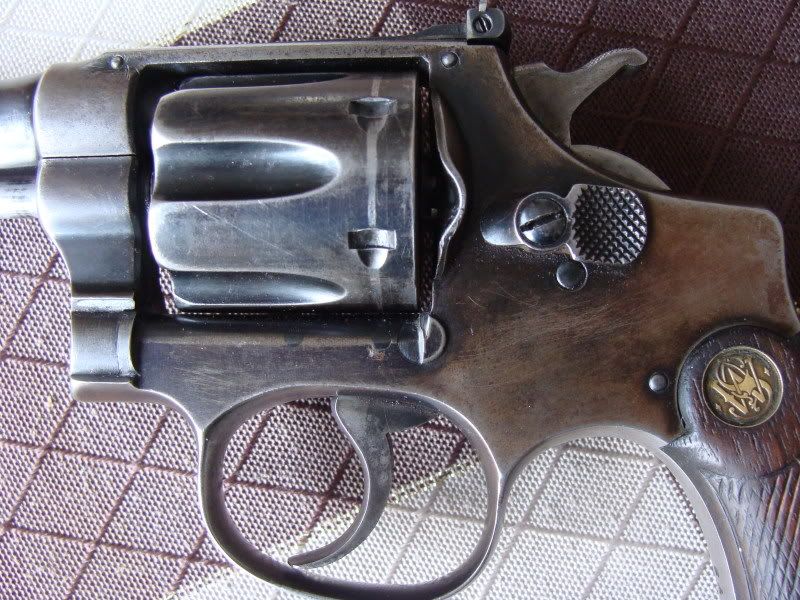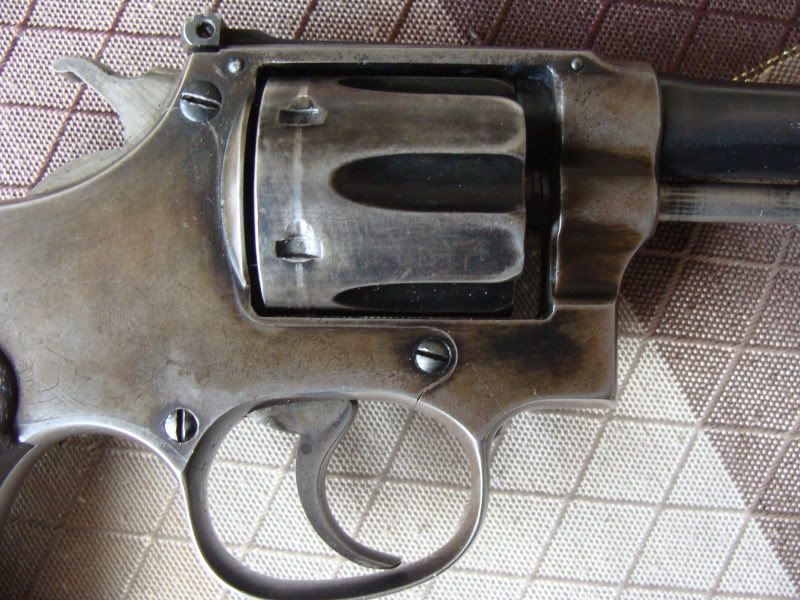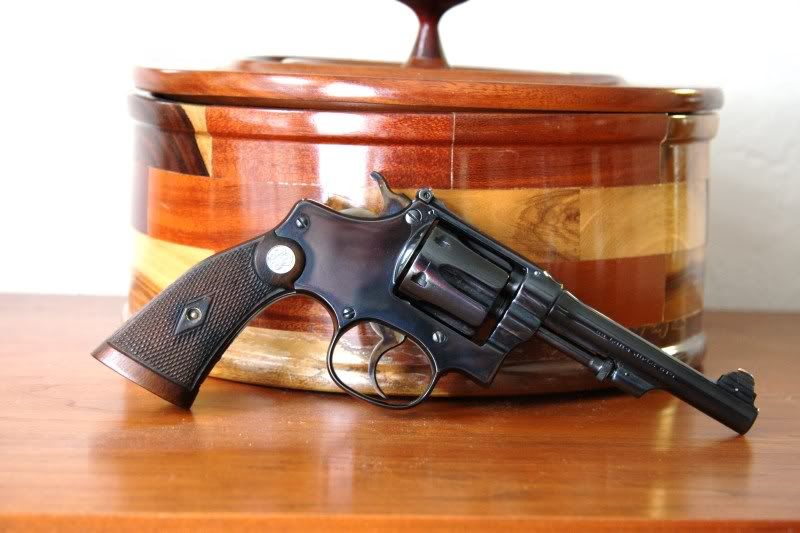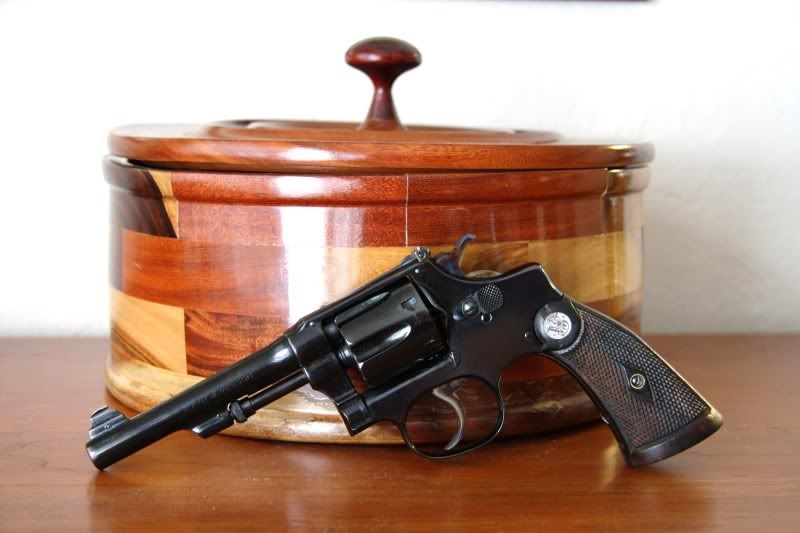 I think it looks pretty classy!
Tim