Discussion Starter
·
#1
·
As promised, pictures of the woods camp...
Been a busy period since I went on sabatical
I've always said that Summer is time best spent with the Flintlocks. Been squirelin' away a bunch of gear. My mentor and his bride have guided me in a new direction. What I thought was historically accurate and Period Correct doesn't alway jibe. Much of what is accepted is blurring with each generation, as they leave us. The experience remains the same, but arguments about the gear never seem to pass.
In the world of re-enactors..there is a group known as Thread Counters. They will dutifully find fault with a persons gear, time period, etc...They seem to make it a life's mission to correct what others are trying to do. I tend not to let that group bother me...instead, I listen intently to the sermons. When they finish I ask to look at their guns. Imagine their response when I point out that they are all reproductions, that they are shooting modern substitute powders, and their flints are imported junk (much like their guns )
Some folks love to get into the little details, and beat other's with their knowledge....Sound familiar !
Anyrate, this Hunter's camp would never pass a Thread Counter's muster. But then again, very few of them have ever spent a night experiencing the very early 1800's. You folks may notice a few modern convienences in the encampment...but trust me, when it is used all this goes away.
I'm spending this Summer doing research into the Middle Maine period. Finding folks that have tried to preserve our past history is really quite difficult. Unless your willing to have your history spoon fed to you by the revisionist historians...~~~ you have to hit the road and do a lot of homework and research.
Currently, I'm caught up in the Proprietor Land Grab that happened after the War for Independence. Some might call the American Revolution the period that followed - starting in 1783. Much of this is the history that we were never taught in school.
Anyrate....the Humble Woods Abode!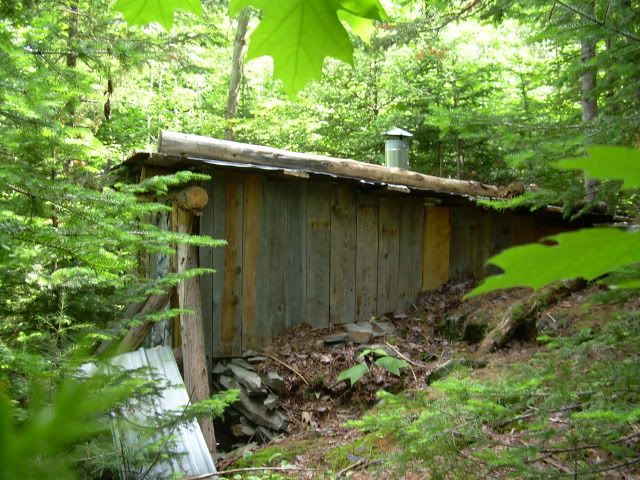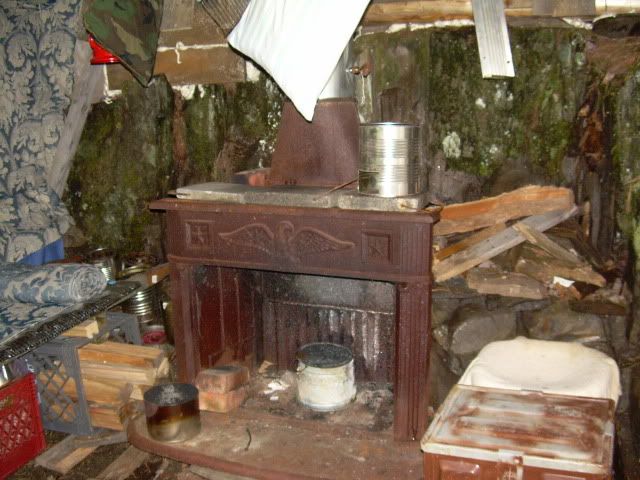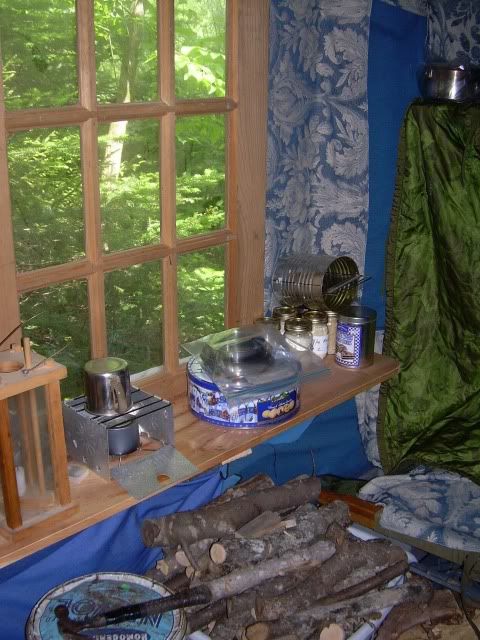 Pease,
giz