Discussion Starter
·
#1
·
I was prowling through Ali-Babba's website yesterday, while waiting for someone to do something they should have had done when I got there...hummm...that's another story. Anyway, I hit the "used revolver" button expecting to not see much if anything. It's been that way for a while now it seems.
But, this was there. A Colt Official Police, 6" barrel, in 22 LR. It looked somewhat finish worn in the pictures, and it's wearing a cheezy set of fake pearl grips, but I don't think I've ever seen an OP in 22. I knew they existed, but I don't think I've ever seen one. A full sized, fixed sight, 22. Interesting.
I mulled it over...the price was reasonable, especially "in these trying times" and the only 22 I've got now is Heritage Rough Rider. Why not?
I hit the buy it button, filled out the information, and got an email back a few minutes later telling me to come by and pick it up (after paperwork and background check of course). I'll have to inspect it first to and see if I really want it or not, but I'll try to get by there today or tomorrow.
Here's a couple of pictures I swiped off their website. I figure I've paid for the gun, so I bought the pictures too.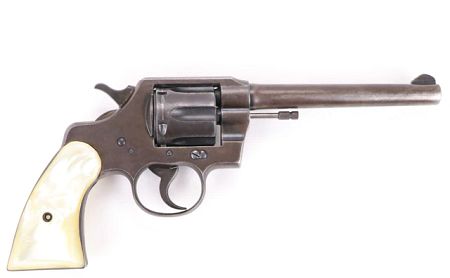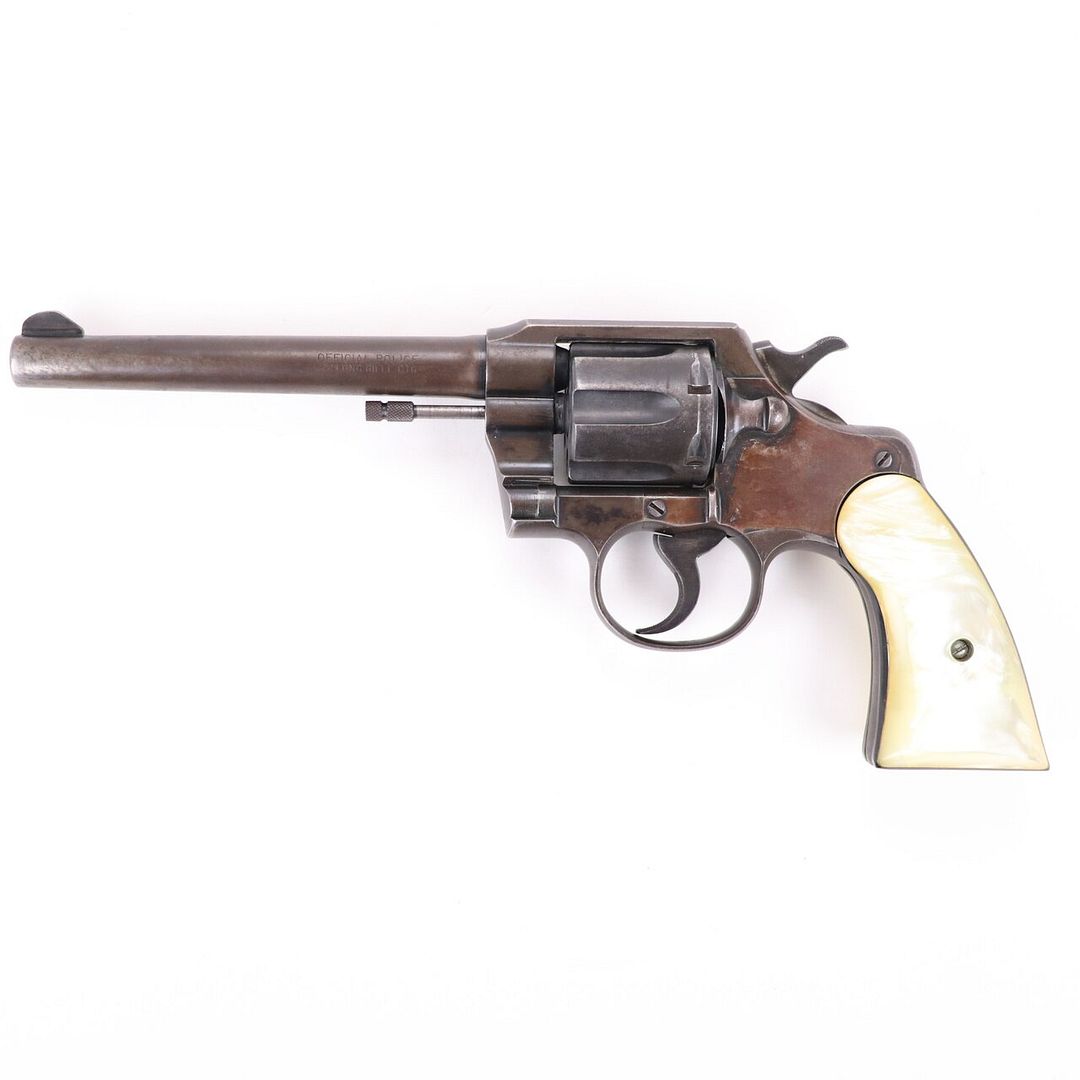 Anybody know when Colt went from two screws on the right side to just one? I didn't notice the two until the picture got blown up. I don't have a S/N yet to check the age.