Discussion Starter
·
#1
·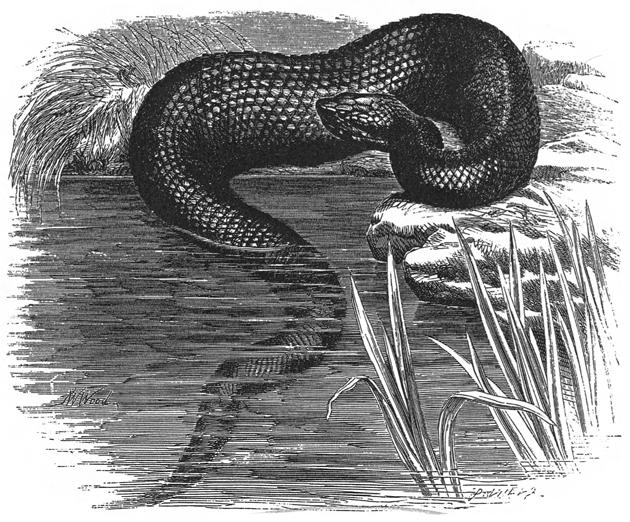 As I reached up with the rope, I found myself eye-to-eye with a very large cottonmouth moccasin. Like, really large.

sportingclassicsdaily.com
by
Larry Chesney
| Jun 5, 2020 |
BIG GAME
,
HUNTING
,
Slider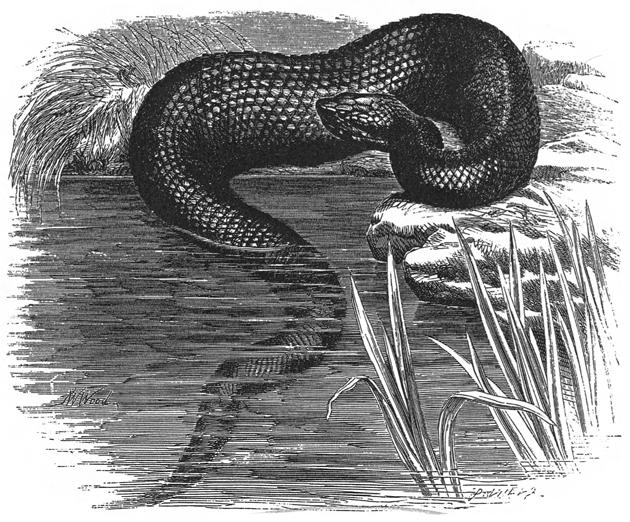 As I reached up with the rope, I found myself eye-to-eye with a very large cottonmouth moccasin. Like, really large.
You probably won't find this a shocking news flash, but most folks don't like
snakes
. Even at the sight of one, most will flee for shelter, or grab the nearest long-handled farm implement to dispatch the slimy devil beast. I have one co-worker who can't even look at a picture of a snake without going into hyperventilation. Needless to say, we show him full color photos from
Journal of Herpetology
almost daily.
While I'm not paralyzed with fear or loathing at the sight of a snake, I do have a healthy respect for them. Whenever I'm hunting or fishing in and around their likely haunts, I keep an eye out for Mr. No-Shoulders.
Over the years, I've had run-ins with a few of the dangerous varieties. Despite close-calls however, I've apparently carried a snake-proof golden horseshoe in my back pocket – my only bite coming from a harmless black snake that I was messing with and deserved his indignation.
No, I've never been bitten and rushed to the hospital for anti-venom treatment or forced to make two X marks at the bite site with my hunting knife. Nevertheless, I've had some pretty dicey snake encounters that made for some colorful memories.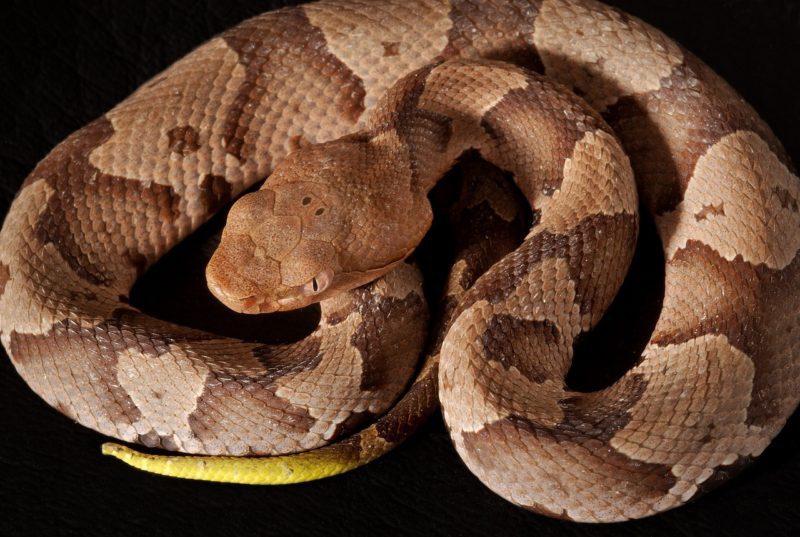 Venomous pit vipers include the rattlesnakes, of which there are about 30 species; the water moccasin, or cottonmouth; and the copperhead (shown).
Copperheads are plentiful in the Southeast where I reside, and they have a real knack for camouflaging themselves among a ground cover of pine needles, sticks and assorted leaves. I was scouting one morning, following a deer trail through just such a setting, when I noticed movement in the detritus near me. First to my left. Then to my right. Then ahead and behind. Quickly I realized I had walked into a nest of baby copperheads. I am pretty sure I registered a world-record standing broad jump that morning. Fortunately, the weather was on the cool side and the little buggers were semi-dormant.
Chuck Wechsler and I were hunting wild hogs on a Georgia island several years ago. I sat the evening overlooking an opening in the palmettos where hog sign was abundant. Just before dark, a big, black boar appeared and I fired my 30.06.
Unfortunately, he took off into the near darkness. After Chuck and I searched with flashlights, we determined we'd have to return the next morning.
I went back after first light and picked up the blood trail. It led into a tunnel of palmettos. On hands and knees, I inched my way into the tangle, hoping not to startle a pissed-off pig. Instead, I had disturbed a full-grown copperhead, now coiled and hissing three feet from my nose. If there ever was a "speed-crawling-backwards" Olympics category, I would have qualified hands-down. By the way, I did find the hog after a long detour.
Lakes Marion and Moultrie in the Lowcountry of South Carolina provide a lot of great fishing opportunities. One of my favorites is tying up to a live cypress tree along a swampy edge and dropping a lively minnow straight down to a fat white crappie.
Several years back, my wife from an earlier marriage and I, along with another couple, were in a 16-foot boat doing exactly that. I spotted a likely looking cypress with thick green foliage, and a bit of shade from the June sun. "Let's tie up there," I said, before walking up to the bow to tie off to a limb. Tim let off the throttle and the boat drifted slowly to the tree. As I reached up with the rope, I found myself eye-to-eye with a very large cottonmouth moccasin. Like, really large. He (maybe she, I didn't check) had been napping apparently, and his wide-open eyes indicated that I was the alarm clock.
The boat was still drifting into the limbs, so I grabbed the nearest branch and shoved away. By that time, I had screamed "snake!" and all hands were fleeing to the back of the boat, including myself.
So far, so good, right? The boat drifted away from the tree, but within ten feet, the stern hit another tree. That collision was enough to jar an equally humongous moccasin loose from his resting spot. He fell out of the tree, on to the top of the motor, and then flopped on to the transom.
Four screaming adults began sprinting back to the bow at top speed. The poor snake, no doubt scared spitless, managed to roll off the transom and into the lake.
While hunting in Mozambique a few years back, my PH, Johnny, wanted me to let one of the native guides call in a tiny duiker. I was none too crazy about it but was handed an 870 pump shotgun, and Johnny, the two guides and I settled our backs against a large baobab tree.
After a few distress calls from a hand-cut reed, I watched the brush around us for one of the tiny deer to appear. Suddenly the two guides jumped up and ran. Johnny, in that typical PH calm, said quietly, "You should run." He then took off. Ten feet away, we all watched the 8-foot black python slipping down the trunk intent on devouring the injured animal. Upon seeing the source of the commotion was, instead, four humans, the giant snake disappeared into a knot hold a few feet above where we'd been seated.
He probably wouldn't have attempted to eat one of us, but still…
So, remember to give every snake its space. They do a lot more good than harm. And they can be downright entertaining!