Discussion Starter
·
#1
·
Thought it was time to start rebuilding the long-gun section here. So I'll start off with my favorite smoothbore...
Hopefully some others will join in with picks of their guns...
J.P. Beck Fowler...by J.P. Searles
J.P. Beck was a famous gunsmith in Pennsylvania who made rather heavy Germanic or "transitional" designs which became symbolic of his work.
JP Gunstocks made many rifles in this basic stock and most of them had 42 inch barrels and were 50 or 54 caliber. They started making these fowlers like mine in the mid 1990's. My gun, is their first "canoe gun" with a 30 inch barrel which they made specifically in response to a request for a shorter fowler for partridge hunting in the Maine puckerbrush. I have seen other manufactures' canoe guns with even shorter barrels but not with this kind of stock. Most of them use a Northwest Trade Gun type of stock which is lighter,has less drop at the butt, and is easier to manufacture. This gun has an L & R Queen Anne round faced english lock and presentation grade curly maple stock.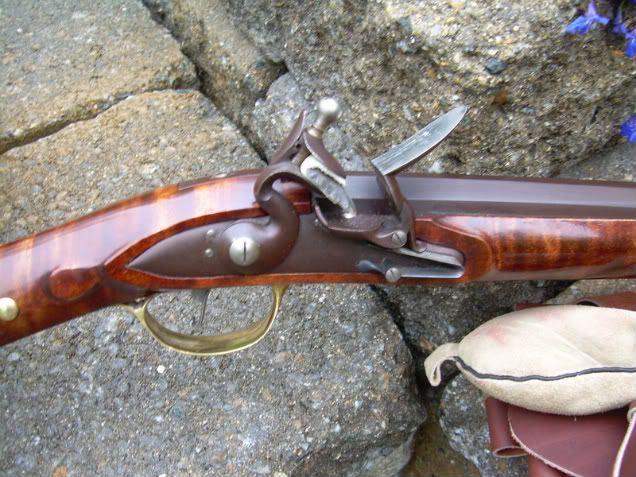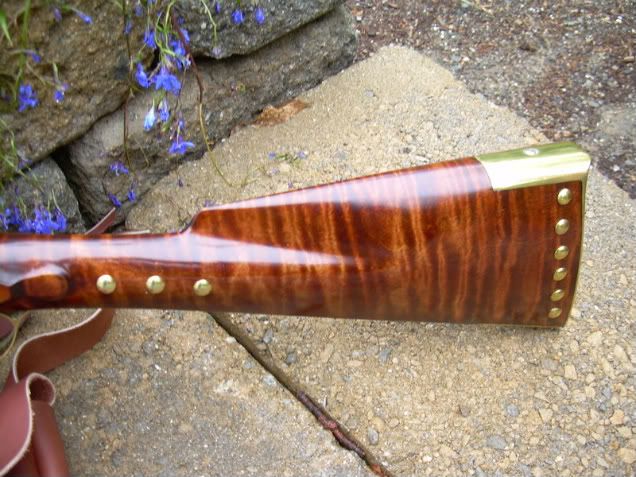 giz
Transmission ends,
Lord Slashcat