Discussion Starter
·
#1
·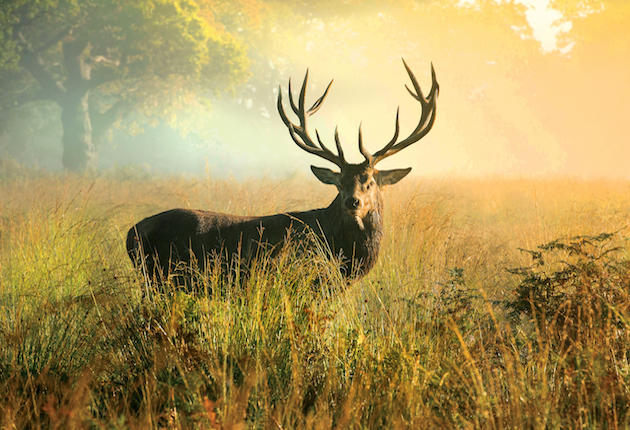 The old saw, "Good things come to those who wait," rarely applies to hunting trips.

sportingclassicsdaily.com
by
Dwight Van Brunt
| Dec 21, 2020 |
BIG GAME
,
HUNTING
|
0 comments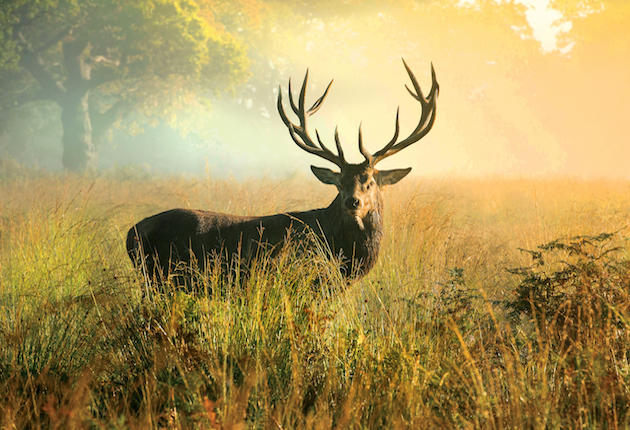 The old saw, "Good things come to those who wait," rarely applies to hunting trips.
The most important professionals to enter my occasional employ are
taxidermists
. Doctors, accountants and lawyers be hanged — especially the lawyers — but having faith that whatever I am fortunate enough to bring back from a hunt will be properly handled lets me sleep through the night.
Stuart Farnsworth and Tony Ward of Monarch Taxidermy in Helena, Montana, have been taking care of my trophies for better than 30 years. Their work is, quite honestly, superior to any other I've ever seen, and over time I've established solid friendships with them. Frequently, we exchange business ideas with nearly the same enthusiasm as details of our upcoming hunts.
Stuart and I were visiting a few years back, mostly about my new venture and how it might dovetail with his expanding operation.
"I have a client you need to meet," Stuart shoehorned. "Just last week, he asked if I knew where to find the kind of art, books and collectibles needed to decorate his new trophy room. I'll connect the two of you by email."
That's how I came to meet John Alexander, an effortless storyteller who said something during our first conversation that cut right to the bone.
John was holding forth on Africa, how he went on his first safari in 1967 with two friends. To Angola they went, barely old enough to buy a legal drink, taking good ivory and scratching their buffalo itches.
"I blew it on that trip," John got around to adding. "Our PH offered me a black rhino for $750 but I turned it down. My father already thought I was crazy. If I'd have spent that kind of money, it would have been all she wrote."
I have been reflecting a fair amount on John's missed opportunity for a rhino, both on its own merit and as a prime example of something that has been nagging me longer than I'd like to admit. As a hunter, there have been a number of times I've passed on tremendous animals for one reason or another — which is code for "I didn't want to spend the money," even if it was a bargain.
Do I regret it? Right down to the core.
I passed on a Coues whitetail that would have scored well into the Boone and Crockett records, an albino pronghorn and a fantastic grizzly that sauntered near enough for me to hear his slurping footsteps in the wet tundra. I waived off on a wild-horned red stag in New Zealand and a problem lion in Namibia — the latter only because there was a bit of pink in his nose that marked him still young. Possibly worse, I walked away from a hyena, nyala and a whomper of a crocodile in Zimbabwe — all on the same day!
In each of these cases, at least I was on the hunt and made the poor decisions in the field. What really gets me now are the hunting trips I never took.
I waited for winter weather to hit Alberta's Banff and Montana's Yellowstone so those monster elk would migrate out of the parks and missed both opportunities forever when hunting regulations changed or the outfitters sold their businesses. Other guys I know gambled on the elk migration and have superlative trophies to show for it. I turned my back on short-notice full-bag adventures in Alaska and Canada offered for not much more than a bush pilot charges today for the round-trip to camp. Then there was an opportunity of ten hunting days in Australia, including trophy fees for wild cattle and unlimited varmints for $1,200. It'll be there next year, I thought — and it was, but the outfitter added a zero.
The all-time cringer? A bull elephant with a single tusk weighing over 100 pounds was disturbing the peace in Namibia. Another fellow got that call first — and passed! I was next in line and was smart enough to say "Yes," even if it meant my job. But I also had a reputation for letting golden opportunities slide, so the guy behind me had been notified as well. By the time they reached me and I spoke up, he was already headed for a local airport.
It has been a few years since I've turned down an opportunity, so maybe a certain amount of wisdom does come with age. Moreover, it is with some frequency that I encourage my son to make his lifetime priority list and borrow money if necessary when he hears a knock, especially if the hunt involves climbing mountains. After all, those things seem to be getting taller.
Is there good that comes with waiting? In rare instances, yes. Desert sheep are becoming less expensive, although they're still pricy. Now is also a very good time to look for a wolf, and those big Midwestern whitetails seem to be getting more reasonable, although that one could be my imagination.
All in, I've pretty much decided not to pass up an opportunity for adventure. Hopefully, you will follow suit. Just make sure you have a taxidermist lined up.