All SOLD _ Remington bullet knives - 1994,,96,2006
All S O L D Price Reduction on all remaining knives.
Note: I'm cleaning up this ad to show only the remaining Remington bullet knives. There are 23 knives sold, and 3 remaining. 1994,96, and 2006 are still available. These are all Made in the USA knives by Camillus Cutlery., and make excellent carrying knives as well as collecting knives.
I have a collection of NIB Remington bullet knives from first yr 1982(rare) thru 2006. 1986 is spoken for. I am listing the first six yrs for sale here. Others will follow. buyer has 3 day inspection period, return for any reason, buyer pays ship/ins both ways on a return. All forum rules apply. An I'll take it trumps PM questions/comments.
1982 - First year. With the introduction of the Rem model 4 and 6 rifles, there was included a form to order the 1982 bullet knife. This is a very hard knife to find, as reflected in the prices being paid. Remington saw the popularity of these knives, made by Camillus, and they came out with another model in 1983, then the collectors started buying. Remington has brought out a new model each year since.
Camillus put the bolster for the lanyard ring in the handle to tight and brand new in the box knives started to crack. This is a problem with all of them for the first 3 years. You could return the knife to Camillus and they would rework the knife and replace the scales, but then these are not original condition. The 1982, 1983 and 1984 knives below have the crack. Otherwise they are mint in the box. If you have others you are interested in, send me a PM.
S O L D *** 1982 first year Remington bullet knife is $300 shipped. Reduced to $275 shipped. SOLD
S O L D ***1983 2nd year bullet knife. Crack at the bolster. Still a hard knife to find. $125 shipped Reduced to $95 shipped. SPF
1994 Large Camp knife. 5 Inches overall, main blade 4" $60 shipped Reduced to $50 shipped.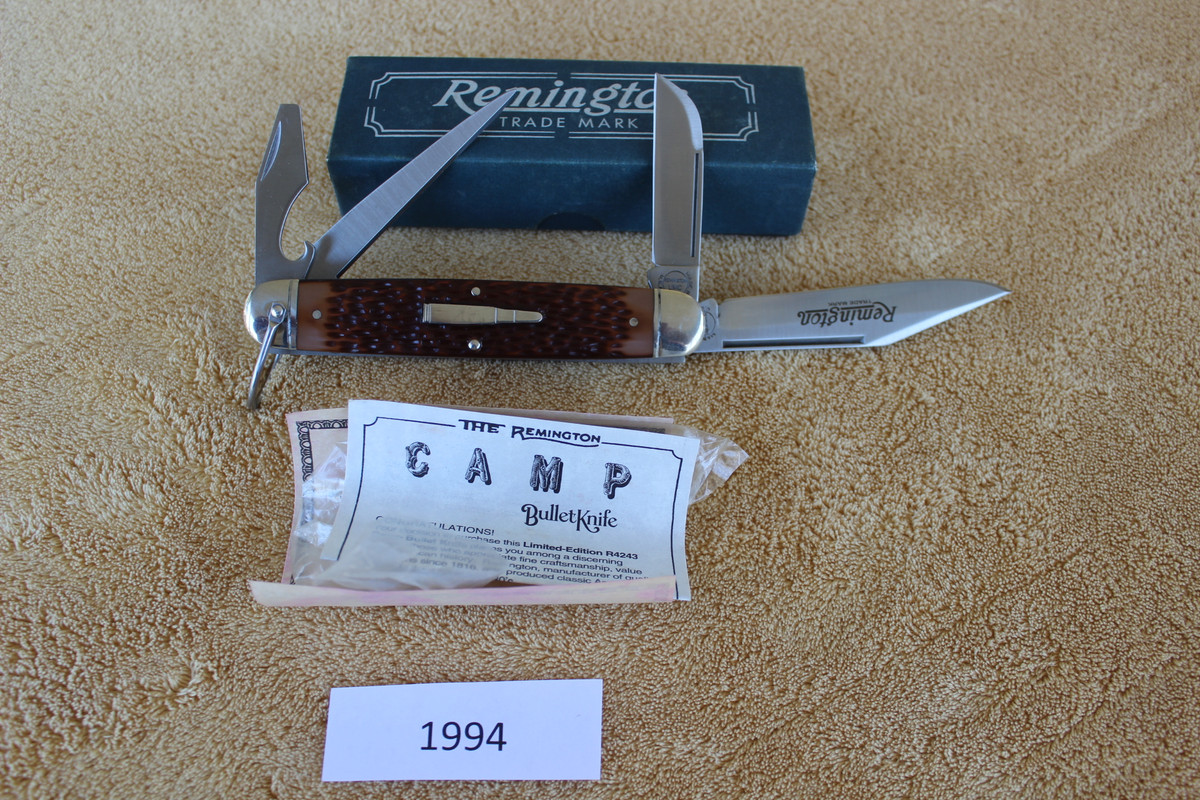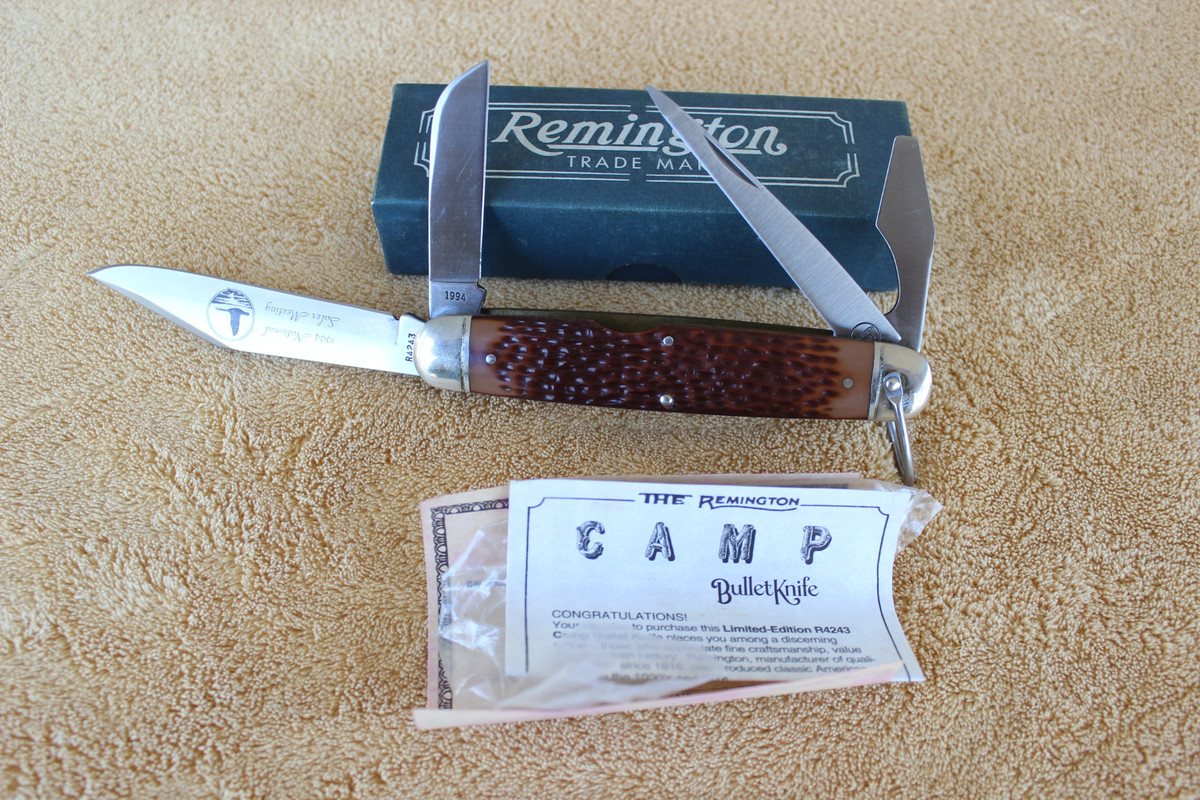 1995 is S O L D
1996 Trail Hand. Reminiscent of the multi blade Boy Scout knife from the 50's. $70 SHipped Reduced to $55 shipped.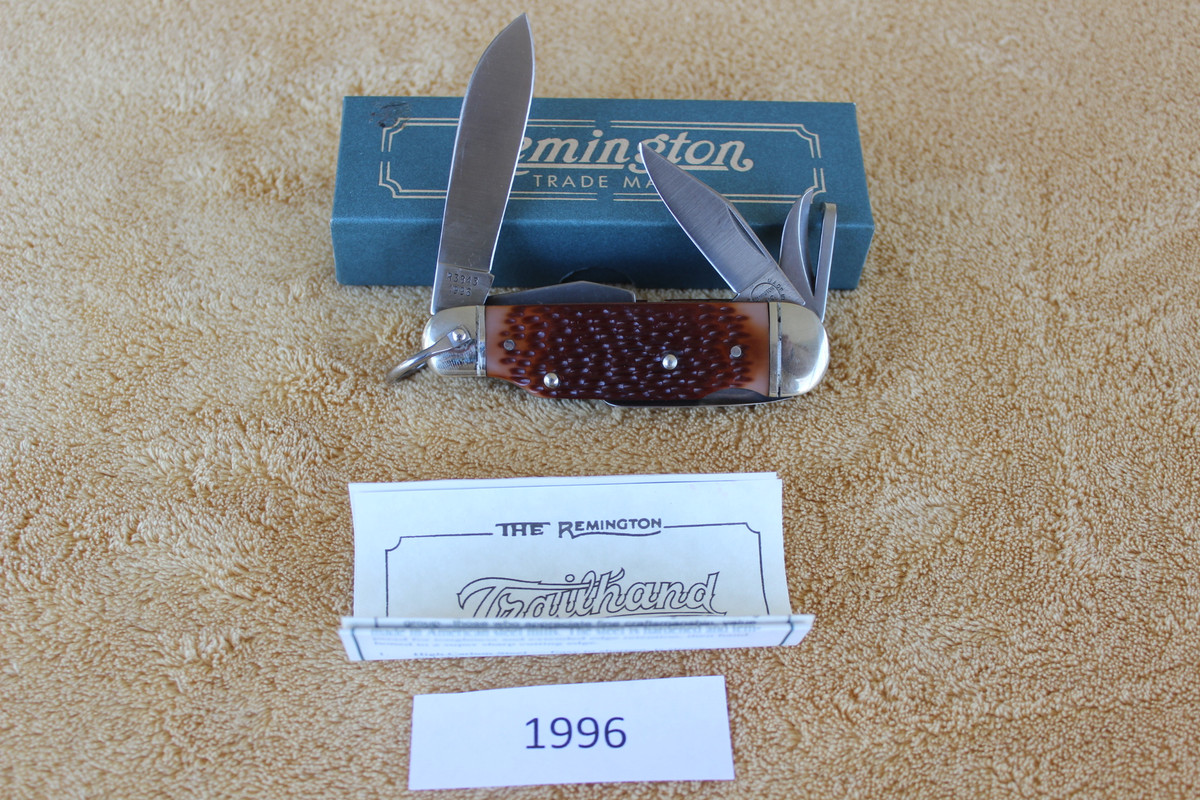 S O L D ***1999 Ranch Hand $50 shipped Reduced to $45 shipped SOLD
S O L D *** 2002 Apprentice Imitation tortoise Shell $50 shipped Reduced to $40 shipped. SOLD
2006 Trail Boss $60 shipped Reduced to $50 shipped.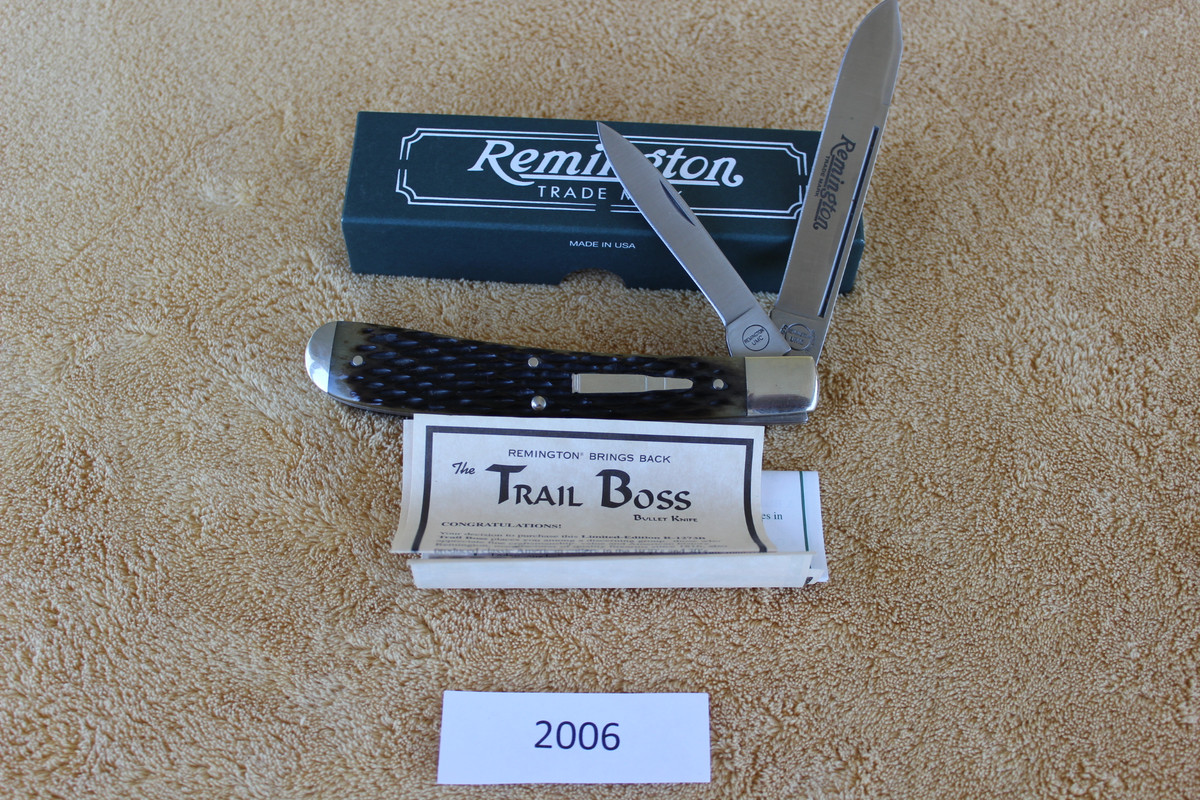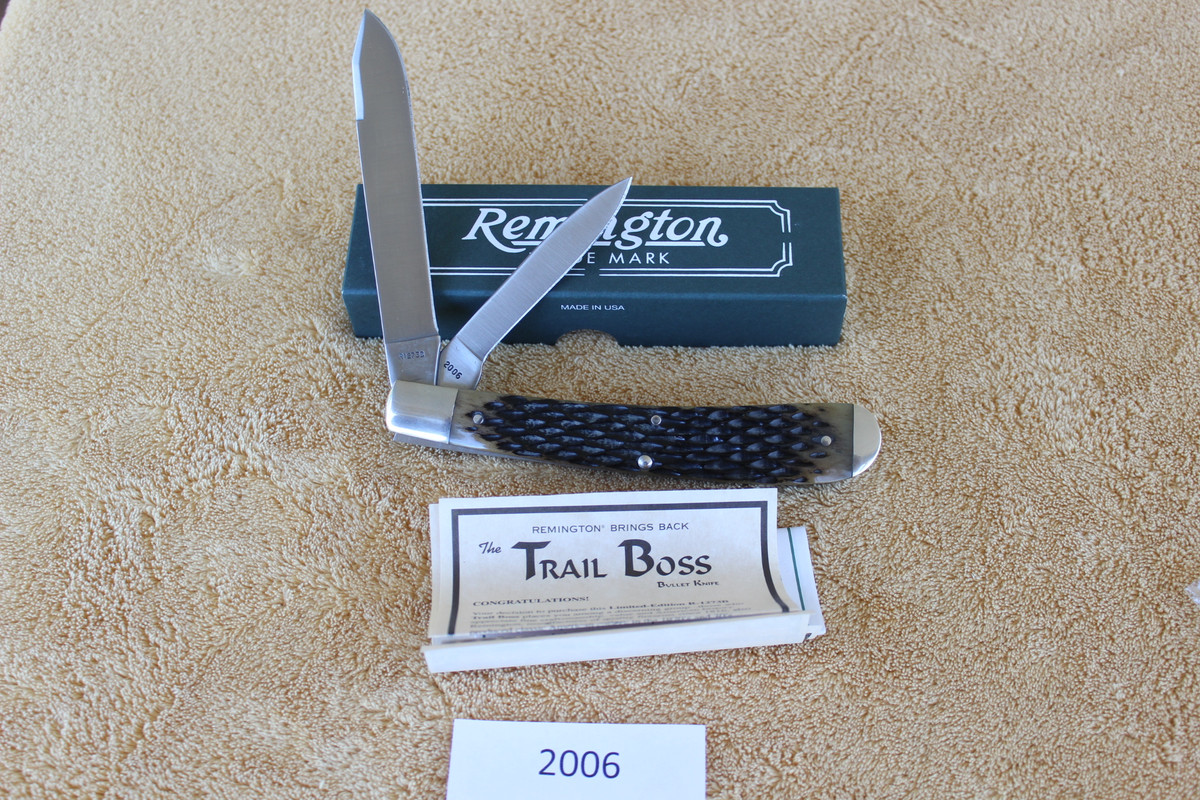 These are all made in the USA stainless steel knives made by Camillus and Bear Cutlery. At these prices, they make great carrying knives.
ALL S O L D ***