Discussion Starter
·
#1
·
I picked up an LCR today. Ruger is starting to become my favorite gunmaker (next to S&W of course!). I was very impressed with the SR9, my only complaint being that it's a 9mm. The LCP .380 has become my daily carry pistol and I've equipped it with a Crimson Trace laser.
I think Ruger is going to sell a ton of these LCRs. The revolver is cutting edge. The polymer fire control unit (gripframe) is just plain cool. The super fluted cylinder looks very tough in person and the grey finish makes it look very purposeful.
The double action pull is smooth and easy to stage. You can take up most of the trigger's travel and the cylinder locks into position. Then you can fire the gun almost single action for a more controlled shot.
The sights are wide and easy to see. I like that the front sight is pinned on. Hopefully an aftermarket will provide neat options (red fiber optic, gold bead, orange stripe, night sights?).
The standard Hogue Monogrip has the Ruger emblem on the back and it's very, very grippy. If you carried this gun stuck in your waistband, the rubber grips alone will most probably keep the gun from moving around. They are also very comfortable for my big hands and they fit me really well. They also align my hand into the perfect position for double action shooting. Alot of thought and hands on interaction went into the design of this grip, I'm sure. I hope to fire it tomorrow if I have the time. If not, I will shoot it this coming Monday.
I think anyone looking for a compact, lightweight revolver for the first time will find the Ruger LCR fits all of a person's needs. It might not be as nice looking as a blue or nickel S&W, but it appears very durable for daily carry and the price point is going to be alot less expensive than the S&W.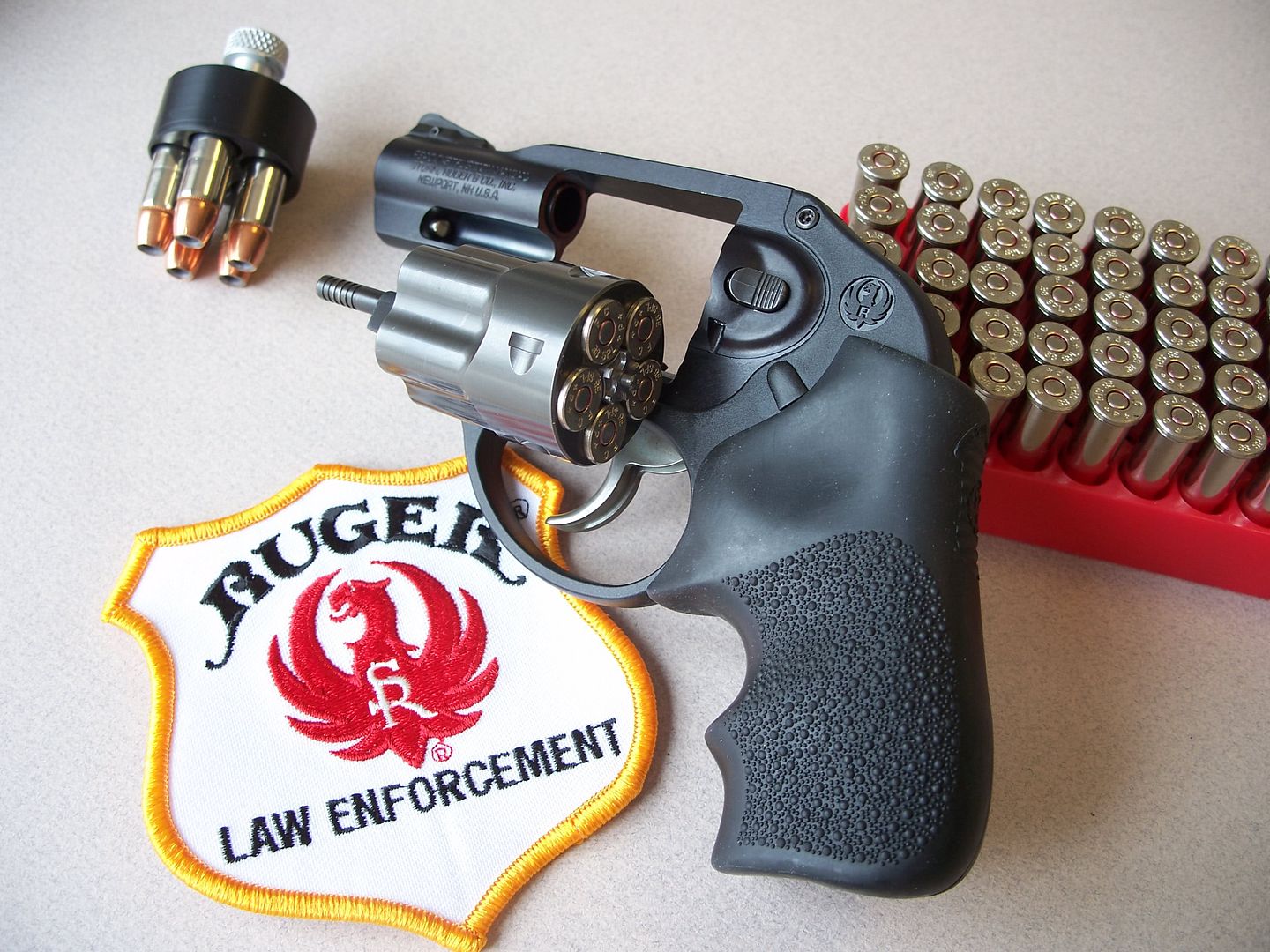 -Steve