Model 27 and Model 19 (early builds)
Discussion Starter
•
#1
•
1) If my alarm goes off, my first home defense is at my bedside: It's a Model 19-3 6" (fully loaded in .357 ammo):
2) I have a gym in my basement. I can't really run up to get the 19-3 so I have the first S&W in my collection: It's the original Model 10-5 fully loaded here: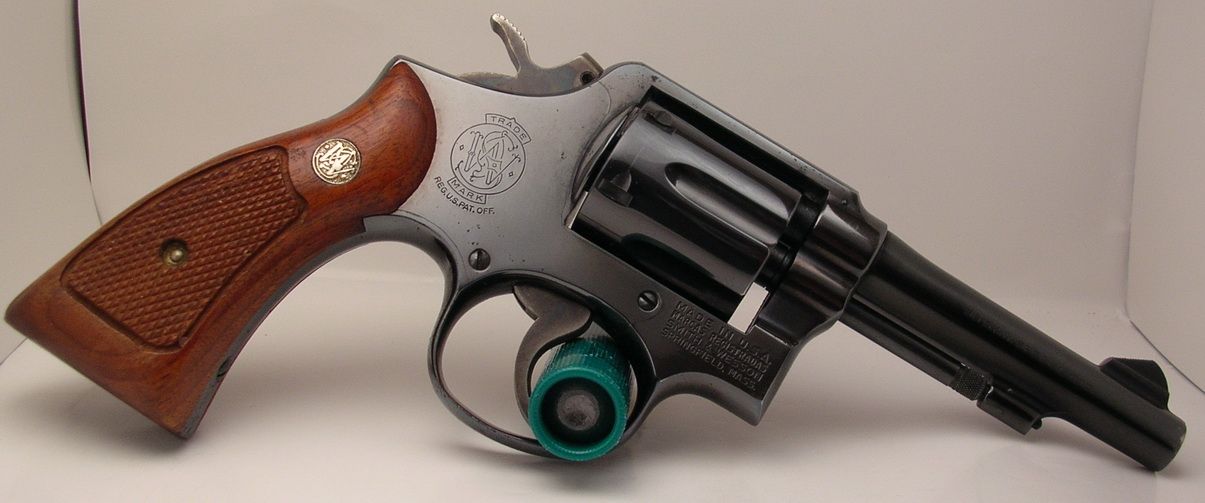 3) I was reading the paper in the kitchen with coffee one time when the door bell rang, and my wife just opened the door. She didn't know who rang the bell. I fixed this immediately with a S&W Model 19-4 2 1/2" (with .357 rounds) firmly bolted in an holster under the kitchen table.
4) I hang out in an upstairs office as I do today. I can't reach the 1st floor so I keep a Remington 870 12 gauge here with double 00 buckshot:


I have to ask about your home defense plan?