Discussion Starter
·
#1
·
In 2002 I bought a Marlin 15YN single shot .22 youth rifle for our daughter. She was five at the time. I had a brass oval plaque made up at the local mall's "Things Remembered" store that is engraved with, "2002 To My Daughter Lauren, Love Dad." It's on the right side of the stock.
Lauren fired it for the first time at my parents' log cabin home in Wisconsin when I gave it to her. She hit the steel target 75' away with iron sights from a picnic table rest.
She has since fired it several times and now that she's 12, she can hit really well with it. I even showed her how to hold extra .22 cartridges in between the fingers of her left hand so she can shoot faster.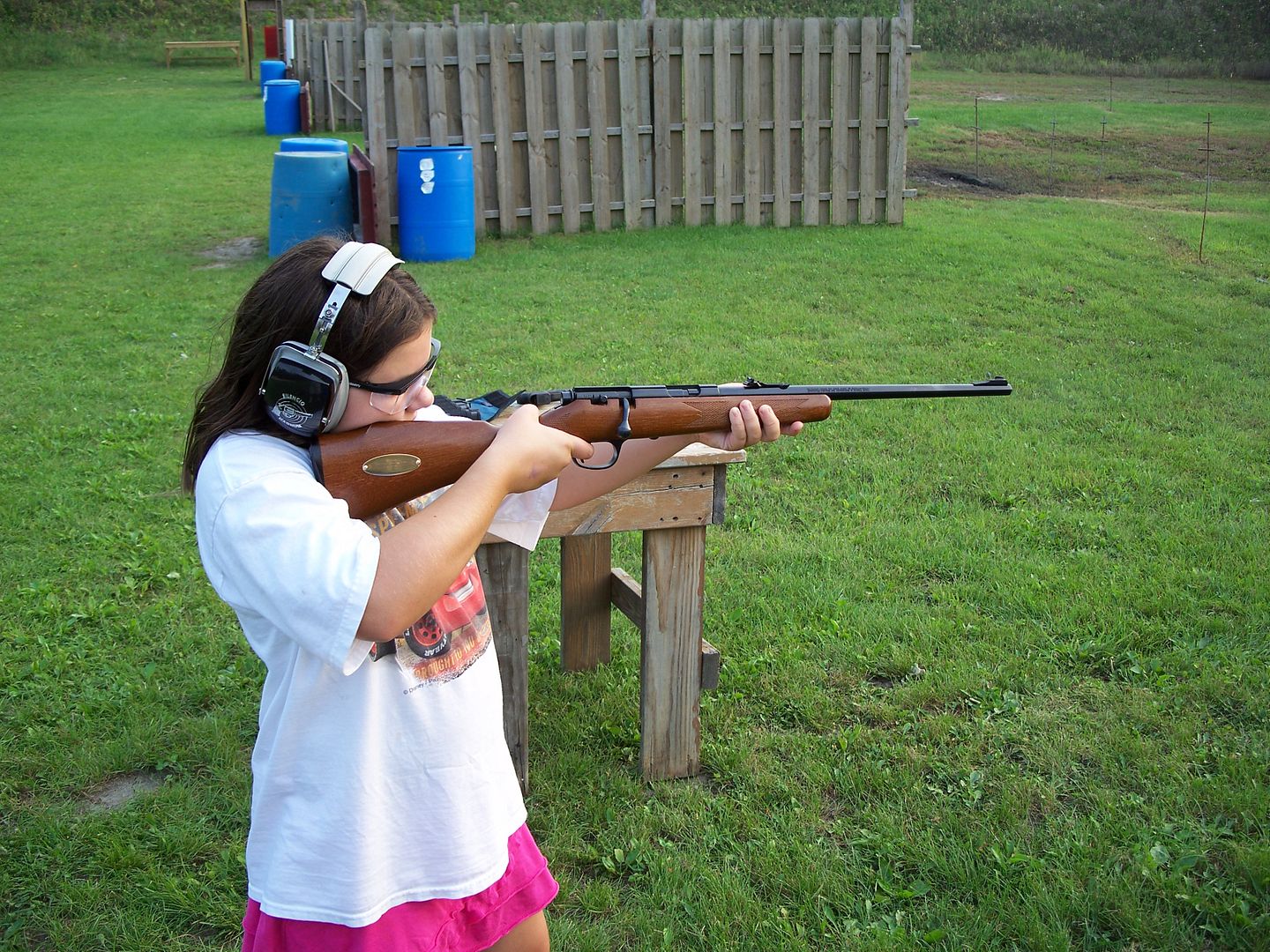 Several years ago, I bought an old Marlin branded 4X scope off Ebay. I didn't want to install it until she had mastered the iron sights first. I found a set of rings in my "part" box and put the scope on today. It's pretty neat to have a Marlin scope on the Marlin rifle. She likes it alot and wants to sight it in!
-Steve