Discussion Starter
·
#1
·
Hi Folks,
I think some of you guys have probably wondered about me not showng any pics. Well first I didn't want to post any since I don't trust the internet. Then I figured OK. Then I found that my PC wouldn't support Photobucket so I just didn't bother. Plus I think everyone expects pics or they don't respect anyone here if no pics. Sort of I guess. Anyway....
I got IT to upgrade my work LT with Flash 10 today so I figured OK. Do I really have anything to loose by posting pics? I don't know..... All you guys think it's OK. So I loaded up a couple of pics of my only Blued Rev, but my gun picture taking skills needs a lot of improvement.
This is a M29 Classic Magnum II I've had for about 19 years now. It has a 7.5" bbl that I like. It may be a bit nose heavy but the serated trigger helps with the handling and seems to counter the front weight a bit. It shoots perfect and is a tack driver.
Anyway, let me know what you think!!! (about gun and improving pics). Can anyone give me some S&W info on this? I know it is a limited production and think only 750 were made. There is a brother to this model as a M629 Classic Magnum. I think this came first then mine, not sure.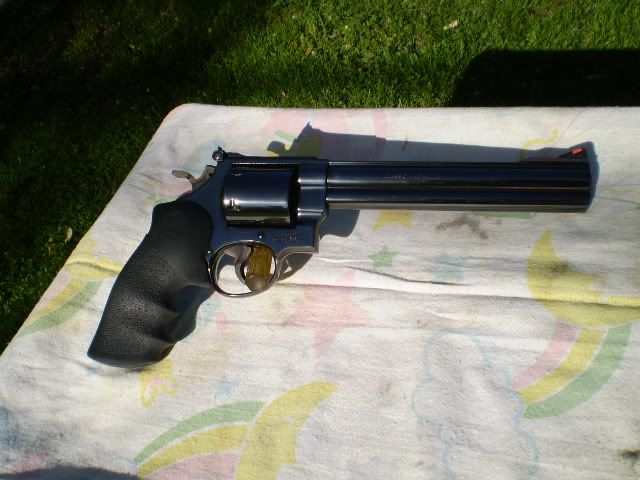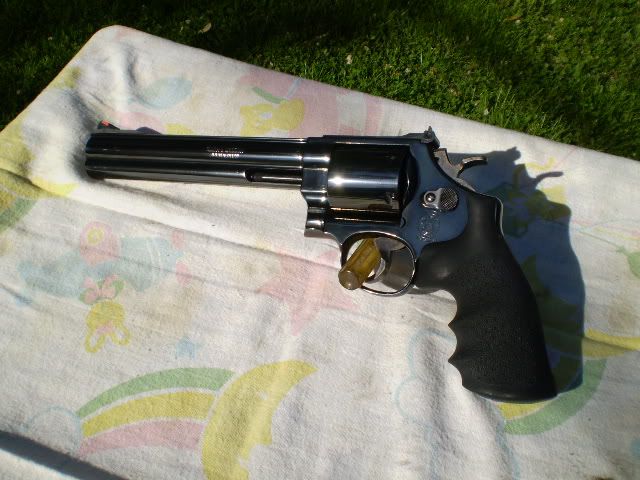 Thanks,
Dave