Discussion Starter
·
#1
·
five shots,, fifty feet, offhand (the tree was making hostle movements towards me and i felt the need to protect myself :roll: )
anyhow..lite load of 10 grains of unique with a 375 grain hardcast bullet. (honest it's listed as a "lite- load") penetration was more than enough, recoil wasn't that bad about the same as a hot .44 special.
tree was roughly 5 inches thick....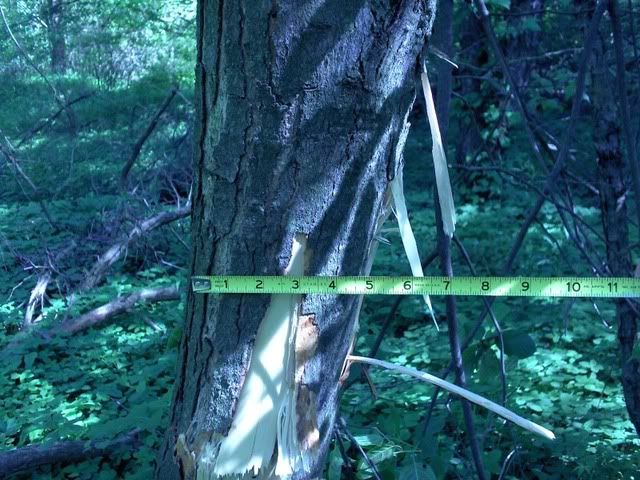 backside of tree.....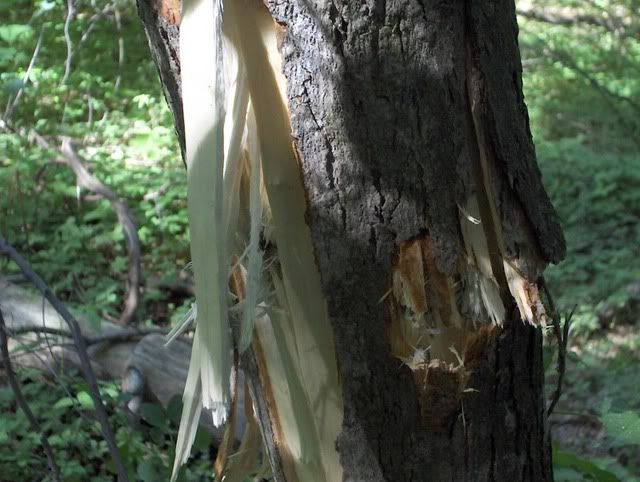 needless to say i'm impressed...
and i think i have a new heavy "plinking" load.. lgnngp