Discussion Starter
·
#1
·
In my opinion , the 41 has to be one of the greatest 22`s ever !! The fit and finish of the early ones are just beautiful !!
My 41 is always in my bag when going to the range !!
Here`s a pic of mine ...........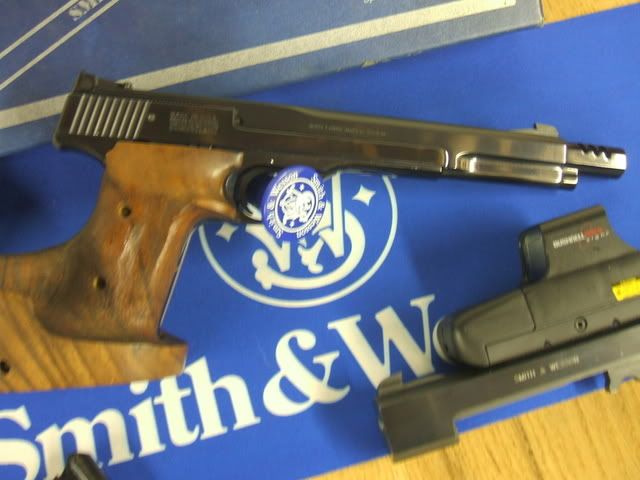 I picked that up about a year ago for $800 at a local shop . To my surprize I went out back to pick up the box and extra mags when low and behold in the box was a complete extra barrel with a Bushnell Holo site !! Unreal !! He never made mention of it . The funniest part was the gun was there for a couple of months !! B-)
Sometimes I guess you get really lucky !!
Lets seeum boy`s !!