Discussion Starter
•
#1
•
I never thought it would happen, but I'm kinda getting into Glocks. Or at least one Glock in particular. A friend at work offered up a .40 caliber Model 23 (medium sized with the tactical rail), in the box with new night sights and four mags. The price was $400 and I jumped on it.
I shot it in a few "off-duty" combat matches (4 1/4" barrels or less) in my local league, but the .40 S&W caliber ammo was rather pricey. My friend told me about the Lone Wolf .40 to 9mm barrel that just swaps in and uses the stock 9mm recoil spring. I bought one for $109 and I bought four Glock 19 9mm mags for $20 each new online.
I shot the converted 9mm today for the sixth match and continues to shoot wonderfully. I'm very happy with it.
I couldn't pass up CDNN's deal last month for 33 round factory Glock 9mm magazines at just $33 each. There's something about these long factory mags that's just plain fun!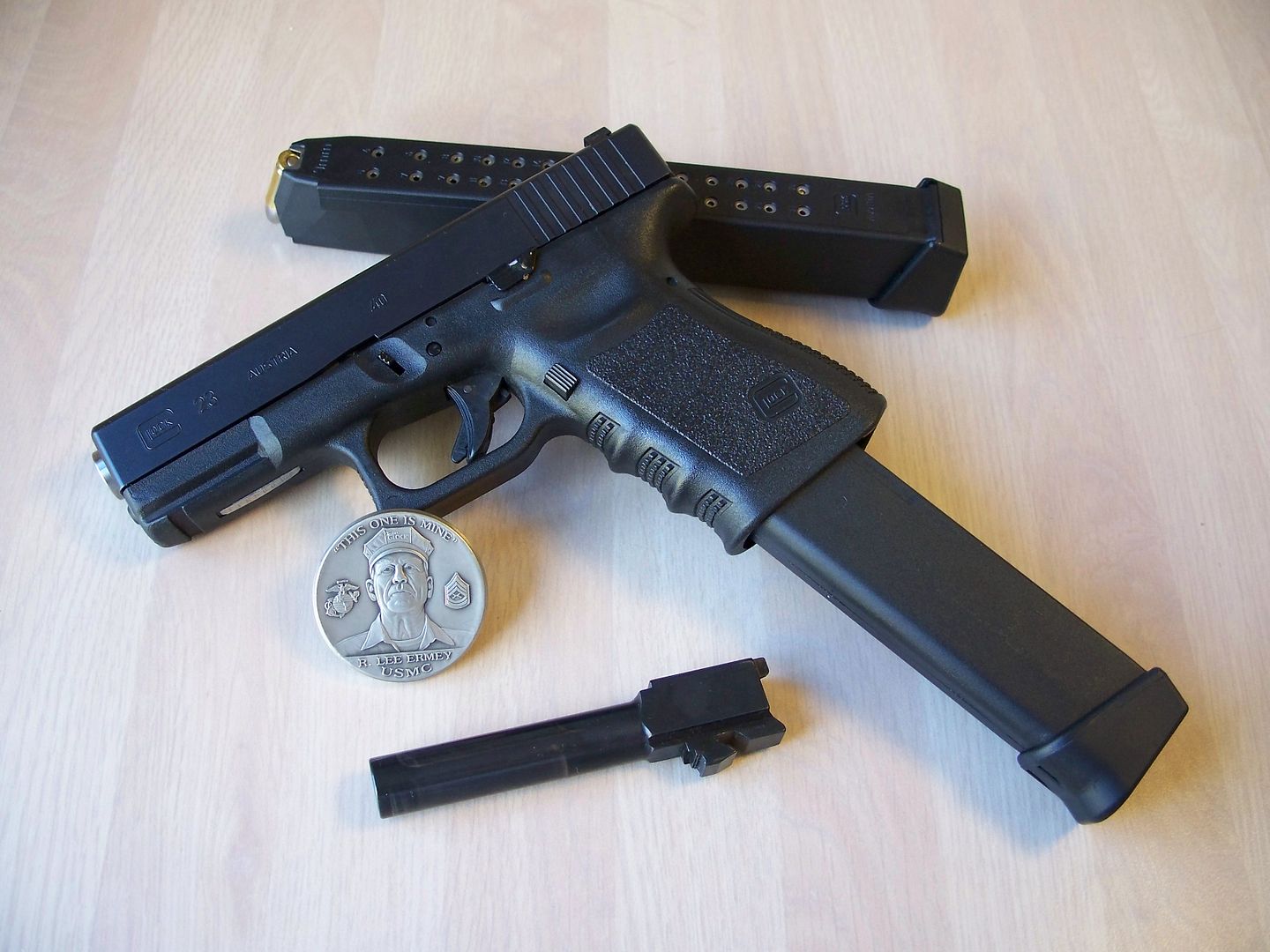 -Steve