Discussion Starter
·
#1
·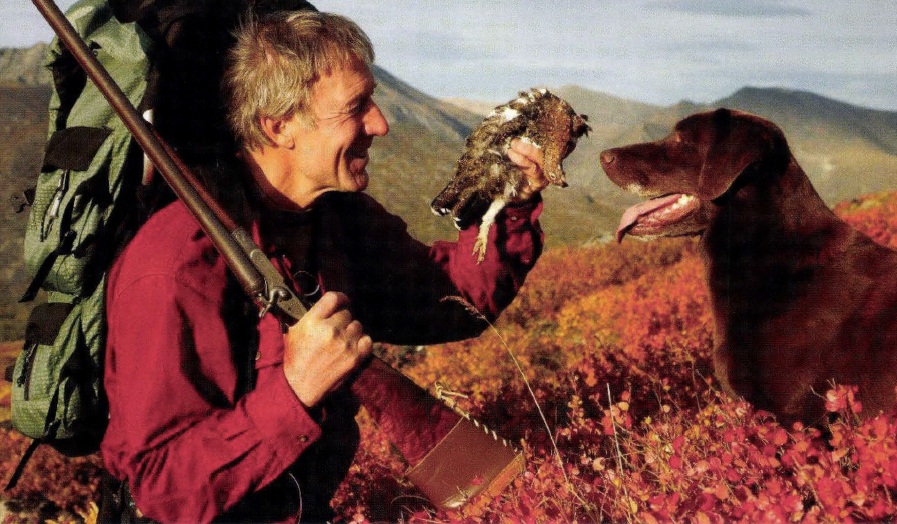 No dog, to anybody's knowledge, has done what Heidi did and racked up all the upland birds and all the migratory birds.

sportingclassicsdaily.com
by
Tom Davis
| Jun 23, 2020 |
GUNDOGS
,
HUNTING
,
Slider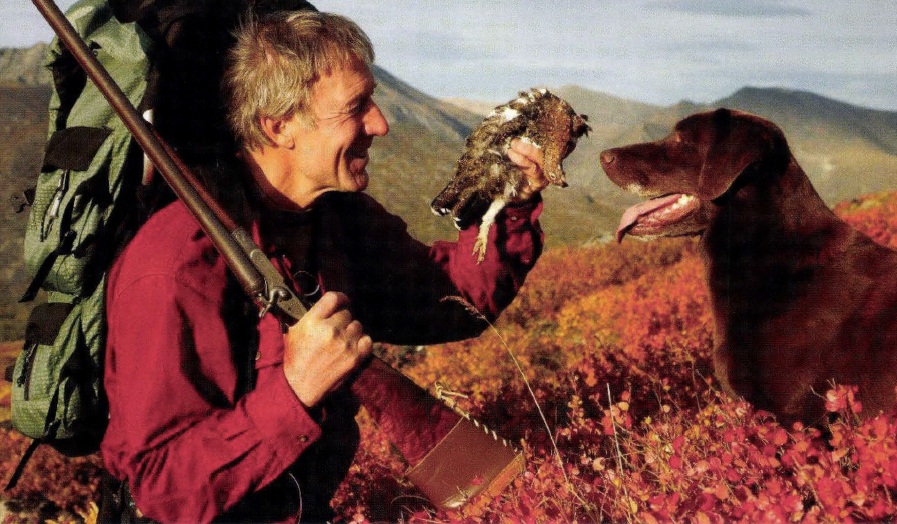 No dog, to anybody's knowledge, has done what Heidi did and racked up all the upland birds and all the migratory birds.
In the late 1990s, on a beach in Vancouver, British Columbia, George Calef's eye was caught by a smallish chocolate Lab. The dog was retrieving a dummy in the shallow tidal flats – nothing unusual there – but it was doing so with an electrifying combination of speed and athleticism. Even at a distance of several hundred yards, the
joie de vivre
the dog took in its work was obvious.
Calef, a semi-retired wildlife biologist who lives with his wife, Brodie, in a cabin in the Yukon, had been looking for a chocolate
Lab
to replace his aging black, but none of his leads had panned out. Now, he hurried across the sand to speak to the dog's owners and find out how and, more importantly,
where
they'd gotten their hands on such a phenom.
As Calef suspected, the Lab's owners weren't hunters. "They had no idea what they had," he laughs. It turned out that the dog, a female, had come not from a well-known kennel but from "an old woman down on the U.S. border who keeps a few dogs."
Calef gave her a call, and when she said she planned to repeat the breeding, he reserved a female puppy on the spot.
"I was playing a hunch," he admits. "But my experience has been that snap decisions based on intuition – like this one – tend to payoff."
And how. From the moment Calef picked up the seven-week-old pup he named Heidi Brown at the Whitehorse airport, he knew she was something special. She had all the athleticism he'd seen in her older sister – she could leap onto the countertops in his cabin from the day he brought her home – and although it took a while for the retrieving light to go on, once that switch had been flipped there was quite literally no stopping her.

The first birds Heidi retrieved, when she was six months old, were a brace of green-winged teal that Calef dropped from his canoe on the Big Salmon River; the last, in her 14th season afield was a spruce grouse that she found not far from the Calef's cabin. In between, the indefatigable Heidi hunted and retrieved 65 of the 73 gamebirds that can legally be taken in the U. S. and Canada.
While a handful of pointing dogs have accounted for the "Grand Slam" of upland birds, no dog, to anybody's knowledge, has done what Heidi did and racked up all the upland birds
and
all the migratory birds. All the ones that matter, anyway.
For the record, the species not on Heidi's scoreboard were either rarities like the Himalayan snowcock (which you don't hunt with a dog anyway), oddities like the chachalaca (a pheasant-like bird that occurs in the Rio Grande Valley of Texas, or birds that in Calef's estimation had no gun dog tradition associated with them, such as the king eider and the purple gallinule.
Calef iced the cake of Heidi's accomplishment by shooting the majority of her birds with a vintage hammergun, specifically, a Damascus-barreled Needler made in the 1880s. It was this gun that Calef used, during the 2011 season, to bag the birds that climaxed what he calls their "odyssey": white-tailed ptarmigan on the tundra of the Yukon – in the same spot where Calef had shot and missed at white-tails the previous year – and band-tailed pigeons in the live oak forests of Southern California.
As Calef put it in an e-mail: "So Heidi has now hunted every species that could be considered a mainstream, or even peripherally mainstream, gamebird. I don 't think any other dog has ever done it, and I don't think there has ever been a more improbable dog to do it than Heidi Brown."
Improbable, because as formidably talented as Heidi was, she was enigmatic in equal measure. Her idiosyncrasies so tested the limits of the Calefs' patience that a psychologist friend of theirs diagnosed her as autistic. She was intractably stubborn – Calef could never reliably get her to stay – and she disdained affection in any way, shape or form. A Labrador retriever that doesn't want to be petted and fussed over? That's like a politician who doesn't want his face in front of a camera.
Some time later, I got an e-mail from George. I hadn't heard from him in a while and I wanted to know how the old girl was doing. He replied that she was very sick but that "she gets up off her deathbed every day and goes hunting, and then her tail wags, her eyes sparkle and she leaps over tangles of blow downs. She's retrieved a couple of grouse and a dozen ducks so far this season, including a couple of very satisfying blinds…
"She's the bravest heart that ever lived."
A few days later – October 1, to be precise – Heidi Brown died peacefully in Brodie Calef's arms.
It's hard to imagine her record ever being approached, much less matched or broken. Keenly aware that he'll never have another like her – and that he'd invariably measure another Lab against Heidi's unattainable standard – George is thinking hard about getting a pointing dog. That sounds like a pretty good idea.