Discussion Starter
·
#1
·
ever since i picked up my t-lock in .45 auto rim, Ive been thinking i really need to get a .45 auto....
I've been wanting to get a S&W 1911 just to keep things all the same "family" however,, also been wanting a Colt 1911 for historical reasons....
I've had a Springfield, a Thompson and a Colt before, all had the same problem, they didn't fit my hand right, just didn't feel comfortable to me.....
SO..... today while out riding around, decided to stop at the local shop.
sitting quietly in the back of the case.... a Sig220 twotone...
now i"ve had a 226 for a while, it's always been reliable, comfortable to hold and accurate enough for what it's intended for..
I figured a 220 would work just as well, just in .45......
well here it is...looks like it's possably unfired, at least fired little,(no "smilies" on the barrel..) few nicks on the edges of the trigger gaurd but other than that......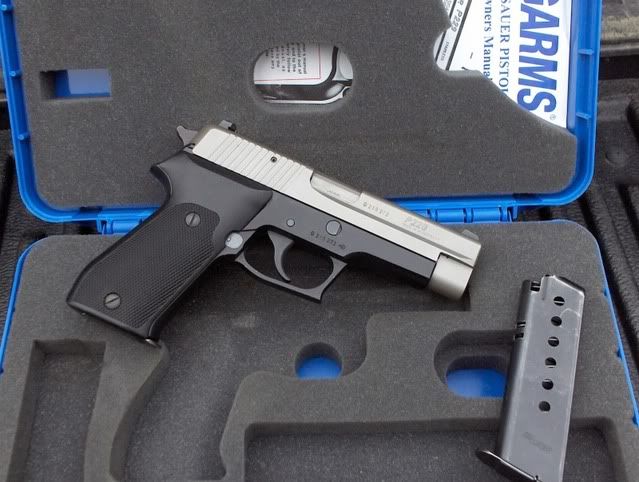 now I know it's not a Smith...... but they have been discribed as
Sig-a-lisious... :lol: