Discussion Starter
·
#1
·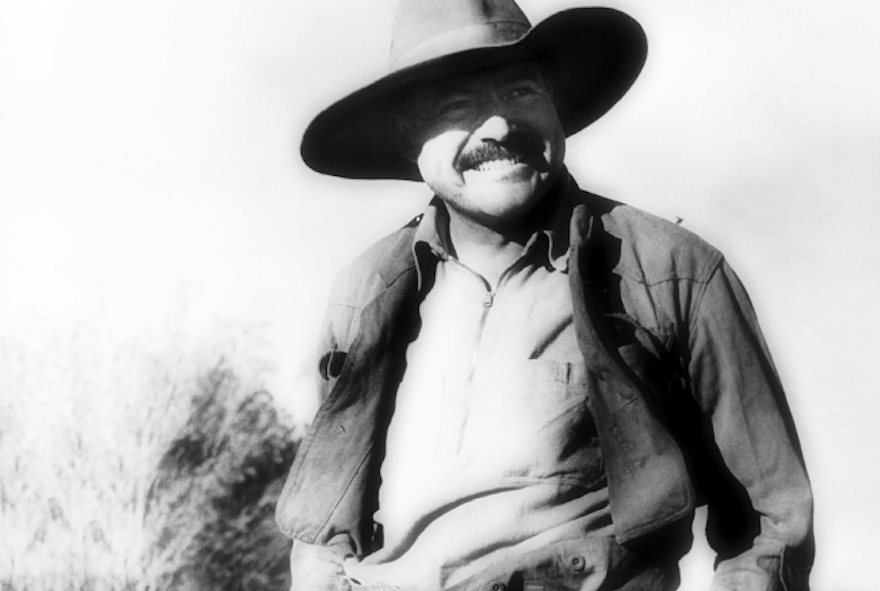 Fly fishing Ernest Hemingway's beloved Silver Creek in Idaho for the first time proved to be both frustrating and fulfilling.

sportingclassicsdaily.com
by
Todd Tanner
| Dec 1, 2020 |
FISHING
,
FRESHWATER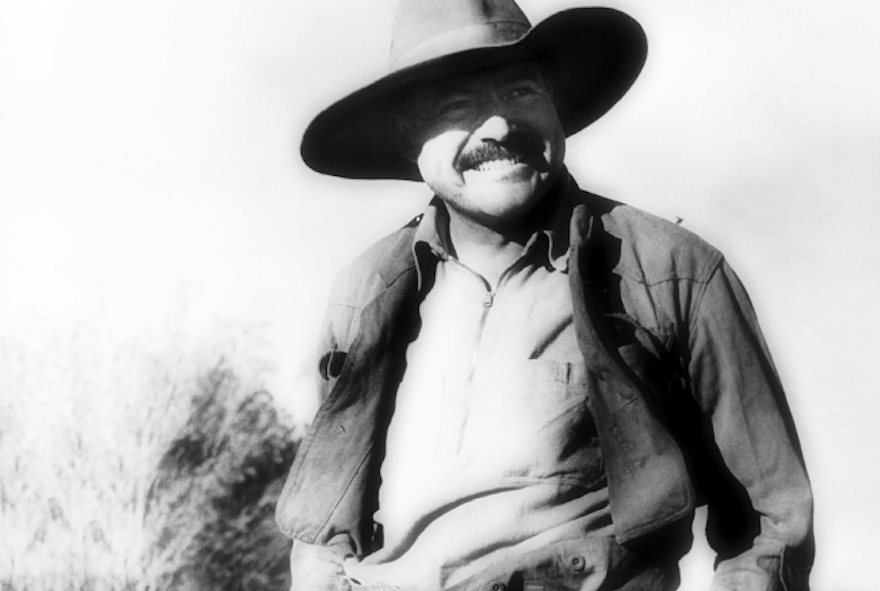 Fly fishing Ernest Hemingway's beloved Silver Creek in Idaho for the first time proved to be both frustrating and fulfilling.
I'd never fished one of America's truly iconic western streams: Silver Creek. I'm still not sure why I steered clear for so many years. Maybe it was the rumor that the water was a little too deep for easy wading, or that the bottom was a quagmire of mud and aquatic vegetation, or maybe it's just hard to trade great Montana trout fishing for a long drive to southern Idaho. Whatever the reason, I'd never visited the legendary creek where
Ernest Hemingway
"saw more big trout rising" than he'd seen anywhere else, ever.
That all changed one September. I left the Flathead and drove south through Missoula, then through the Bitterroot, and up over Lost Trail pass into Idaho, where I motored along the Salmon (the river) and through Salmon (the town) and Elk Bend and Ellis. Before I reached Chalis the landscape turned even drier, with trees growing scarce and gunmetal clouds doing their best to hide massive peaks frosted with the season's first snow.
There were a bunch of mule deer on the lonely road between Mackay and Moore, and for an hour or so I was dodging deer and getting peppered with leftover road construction gravel every time a car went by in the opposite direction. At least the rocks hitting my windshield kept me awake until I rolled into Arco, where I grabbed a burger and fries in a little restaurant that was as comfortable and familiar a slice of Americana as I've ever run across.
I caught seven hours of decent sleep in an old, rundown motel with paper-thin walls—the snoring from the road crew next door was oddly comforting, as if I was listening to a herd of cattle lowing in the moonlight—and the next morning I drove southwest on the final leg of the journey. I bombed through the surreal lava fields of "Craters of the Moon," wondering, at 70 miles per hour, what kind of volcanic eruption could have led to such a bizarre, alien landscape. Then, after rolling through the tiny town of Carey and gassing up at the pumps in front of the Picabo Angler, I traded asphalt for dirt. Roughly 450 miles from my driveway, after a full day on the road, I parked in front of the Nature Conservancy's cabin on Silver Creek.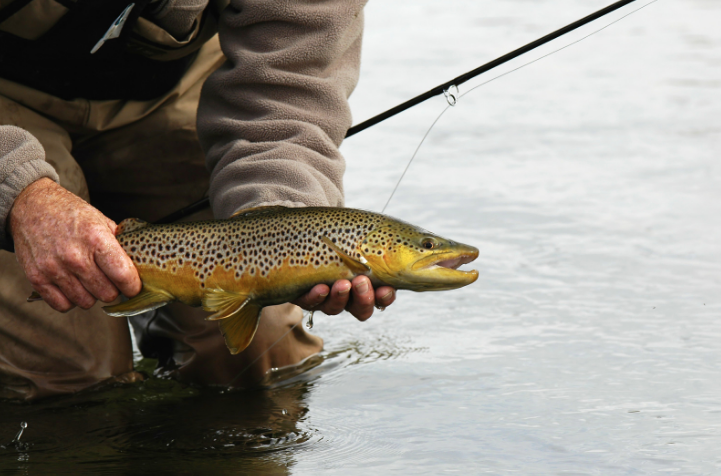 I should back up for just a second and mention that I didn't actually travel all the way down there to fish. I was scheduled to spend the next day filming fly fishing comedian/angling rock star Travis Swartz (a.k.a. "Hank Patterson"). It seemed almost criminal, though, to drive all that distance and not wet a line, so I rolled in early enough to enjoy a few hours on a creek known as much for big, rising trout as for Hemingway's historic patronage.
I suspect I've mentioned this before, but there's something about spring creeks that just makes me smile. When I step into those slow, clear flows amid the weedbeds and mayflies and oversized browns and rainbows, I'm reminded of the Uncle Remus stories I used to read when I was a kid. You might even say that I look at spring creeks the same way that Brer Rabbit looked at those briars. "Please, Br'er Fox, don't fling me in dat brier-patch."
Sure, a stream like Silver Creek can be awfully prickly, and the fishing is pretty damn technical, and you're liable to get your backside kicked on a regular basis, and there's no guarantee that a great cast and perfect drift will end in success, and…well, you know the drill. It's tough fishing. You're chasing trout who've played the game their entire lives, and if the only thing you care about is hooking up, then you probably should have flown to Alaska or Argentina rather than Idaho.
Seriously, Silver Creek is not for the faint of heart. But if you find wonder and amazement in the occasional victory, and if getting beat-up by fish with tiny brains actually strengthens your resolve, then you can empathize with my passion for spring creeks.
It's always a little weird the very first time you fish a new stretch of stream, mostly because you don't know quite enough to do it right. You wade where you shouldn't, and you don't wade where you should, and unless you have some seriously good intel beforehand, you'll end up feeling like you're lost in the woods without a map or compass.
Fortunately, there were so many little blue-winged olives floating down the slow currents of Silver Creek that the fish were eating regularly on the surface, and I could figure out where I needed to go—and just as importantly, where I should avoid wading—without too much of a problem. And it turned out that those Idaho trout liked the little BWO emergers I had in my box just as much as their Montana brethren do.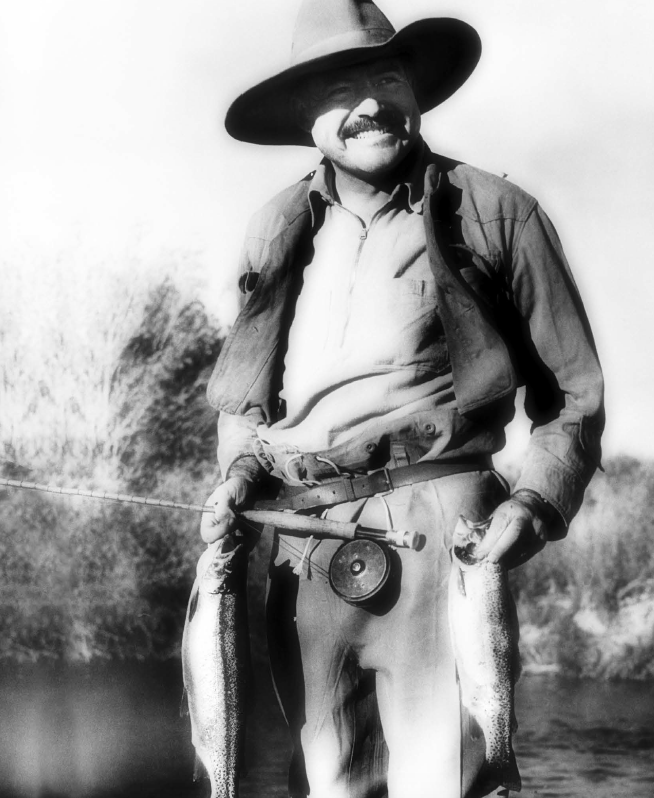 Ernest Hemingway circa. 1939 —Courtesy Bettman/Corbis
Seriously, it was wonderful. I wandered downstream, the creek snaking between brush-covered banks; big fish rising; those weird, barren, dry-as-a-bone mountains coming into view at odd moments—looking almost like huge, fresh-from-the-oven Idaho baked potatoes on the horizon—and I found myself in that fantastical reverie where my awareness flows in and out with the same rhythm as my cast, while nice trout, for reasons only they seem to know, abandon caution and eat my little bugs with gusto.
Then, just like that, it was over, the BWOs replaced by cream-colored, size 16 Callibaetis, and wouldn't you know it, I didn't have a Callibaetis with me. Not one single little Callibaetis mayfly. Suddenly, those fish were pricks. They wouldn't touch my olives. They gulped and slurped, an orgy of hungry wild trout feeding with abandon on a heavy hatch. I did the only thing I could think to do, changing flies again and again as I wandered downstream into deeper, slower water where the stream bottom was gumbo and the weedbeds existed solely to encircle and entrap my wading boots.
It was quite literally defeat snatched from the jaws of victory. All I could do was tip my cap to the dozens of trout that rolled with laughter at the sight of my rusty spinners and ants and beetles and hoppers and everything else I could think to throw in their general direction.
I have no clue what Hemingway would have done. Maybe he would have walked away with a smile, or reached in his pocket for a flask or thrown rocks at those rising trout. Or maybe he would have turned the whole experience into a story worthy of both his talents and his piscatorial adversaries. Who can really say for sure?
But before I gave up—I was literally on the verge of calling it quits—I remembered something sort of cool. I had my PMDs with me, my Pale Morning Duns. And while most of them were various shades of yellow, I had, for reasons I didn't quite understand at the time, tied a few creamish ones, size 16s. They didn't have speckled wings, but their bodies were dead ringers for those Callibaetis. It doesn't happen all the time, but sometimes we can get lucky twice in one day. Sometimes we do it right and snatch victory from the jaws of defeat. Sometimes a cream-colored PMD really does the trick.
Man, I love Silver Creek. Be sure to check it out when you have the chance.