Internal Lock
Lots of curiosity on this subject so I'll leave a few pictures for members that would like to see what it looks like.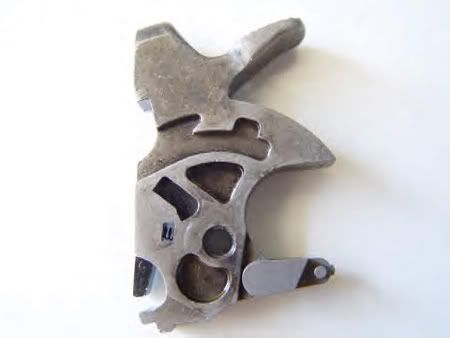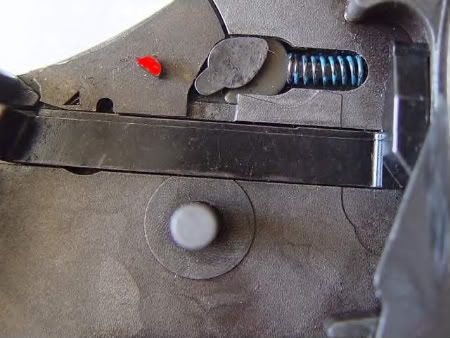 The first thing you do is remove the stocks and slide plate. When you lift the hammer off it's stud, you will see this cam or what some call the flag. The flag is the part on your gun which goes up or down to lock or unlock your revolver.
As you turn your key, this twisting motion is the force which lifts the flag to lock your gun.
Attached to the flag is a tiny wire spring. The other end of that spring is placed into a small notch in the frame. The spring is not pictured in these pictures. It's located on the back side of this view. This tiny spring is the power behind your flag dropping down, "unlocked."
The way they assemble it at the factory, the lock goes in first, then the bolt and so on. The bolt is that black bar in the picture. The cam (painted red) basically rides inside the hammer. It's a very simple lock.
My only intention is to educate members about the IL mechanism.
Because of legal ramifications, I'm not recommending the IL be removed or modified.