According to recent studies, more that 51% of American Law Enforcement officers carry a pistol chambered for the .40 S&W cartridge.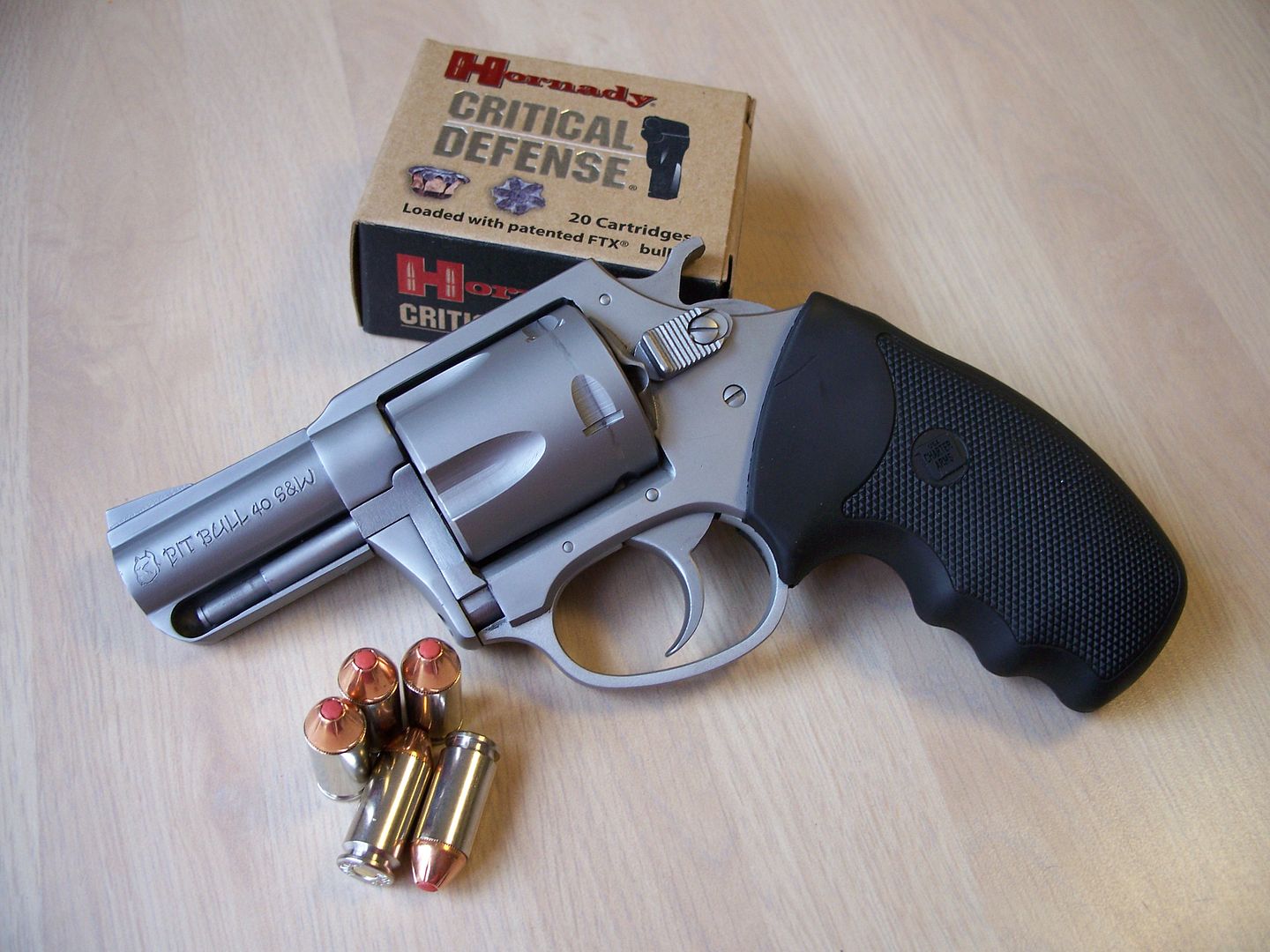 Charter Arms has come out with a 5-shot snub nose revolver that chambers and fires the .40 S&W semi-automatic pistol cartridge without moon clips of any kind.
The Pitbull's ejector contains five spring loaded notches that secure the .40 rounds in the chambers.
It's a pretty neat system that allows the single loading and ejection of five cartridges just like any other revolver chambered for a standard rimmed revolver cartridge. Pretty neat.
For many, the idea of having the same cartridge in both duty and backup/off-duty handguns is very appealing.
While other revolvers have been chambered for the .40 with moon clips, and still others have been chambered for the 9mm without moon clips, this Charter Arms Pitbull is the first revolver chambered for the .40 round without moon clips.
The single action trigger pull measured just under 4 pounds. The double action is somewhere over 12 pounds because I couldn't measure it on my digital Lyman gauge. The grip is excellent and covers the backstrap so it should cushion recoil rather well. A transfer bar is utilized and the gun points very naturally.
I'll be interested to shoot it and I may break out my chronograph to see how much of a drop off in velocity various factory .40 S&W rounds show when fired in my S&W M&P .40 Pro compared to this snub nosed revolver with the cylinder to barrel gap....
-Steve