Discussion Starter
·
#1
·
Story and photos by Marissa Jensen
The sun beat down heavily as we gathered under what little shade our makeshift grouse camp offered. After a successful trip chasing the rise and fall of the Nebraska sandhills, we sought reprieve from the unseasonable heat in the form of cool beverages, a warm meal and a seat upon which to prop our weary feet.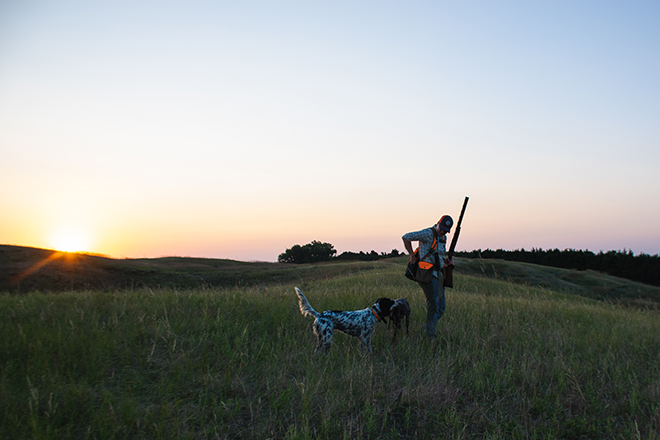 The welcome respite gave us time to think back upon the mornings outing as Alli Carolan, Chad Love and myself chased the sunrise over the vast sea of short-grass prairie, in search of this land's iconic upland prairie grouse species.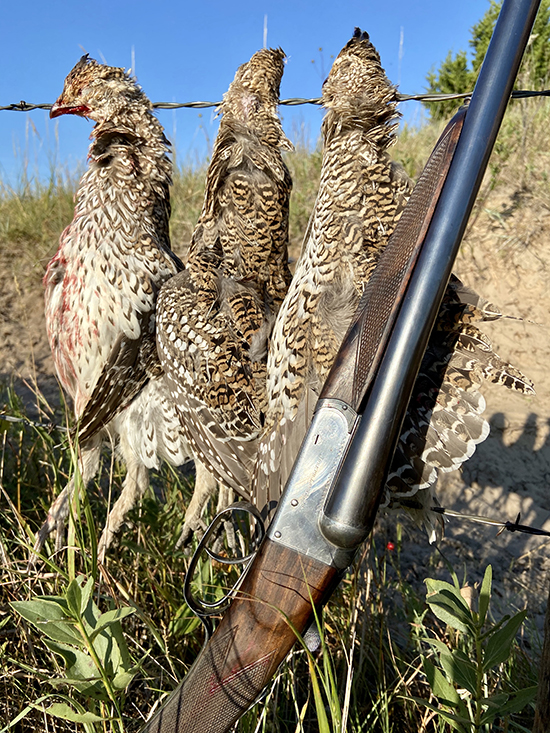 There is something so utterly wild about this land; everything from the waterfowl trickling past as they begin their migration, to the six-lined racerunners that you might catch a glimpse of, as they scurry out of sight.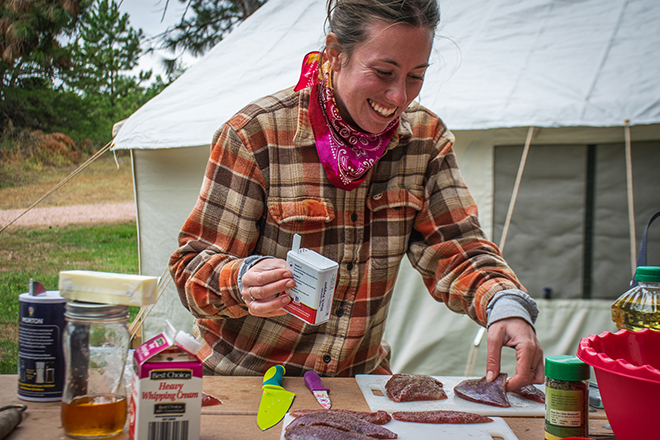 Such a place has become seemingly more challenging to find, where one can set out in any direction and soon become theoretically lost, yet maybe, more importantly found.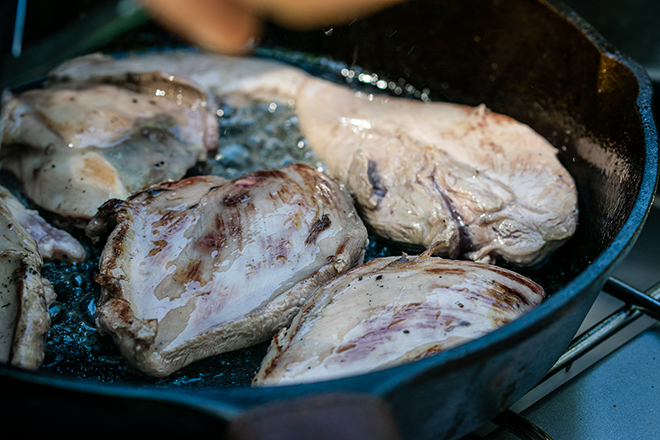 We pushed on as long as our legs and the heat would allow, with limbs heavy with the weight of a successful hunt. With the trip little more than halfway over, we anxiously anticipated the opportunity to relish the rich flavors of fall in the field.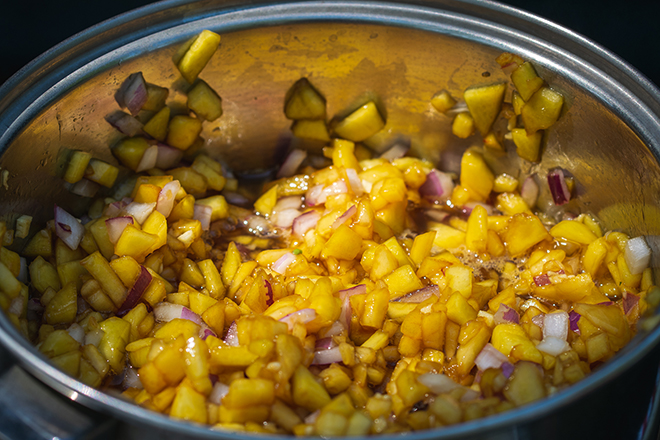 Although we temporarily surrendered to the heat, the whispered promise of crisp mornings and shorter days had each one of us staring longingly at our dogs and trucks, quietly contemplating when it would be cool enough to leave camp behind for another hunt.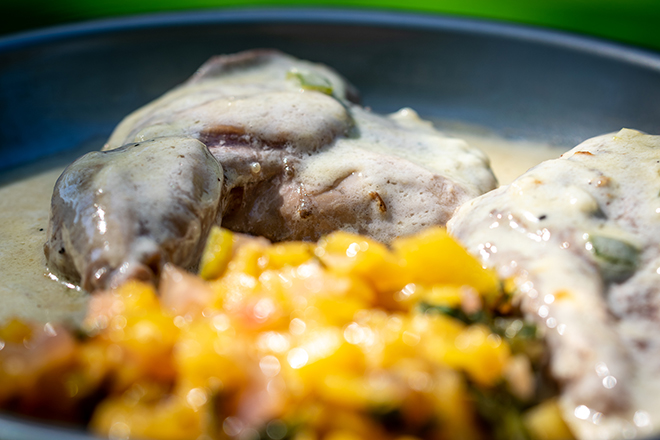 But for now, sharing this meal with friends, rich with gratitude and promise, was enough, along with dreaming of future sharp-tailed grouse and greater prairie chickens in the days to come.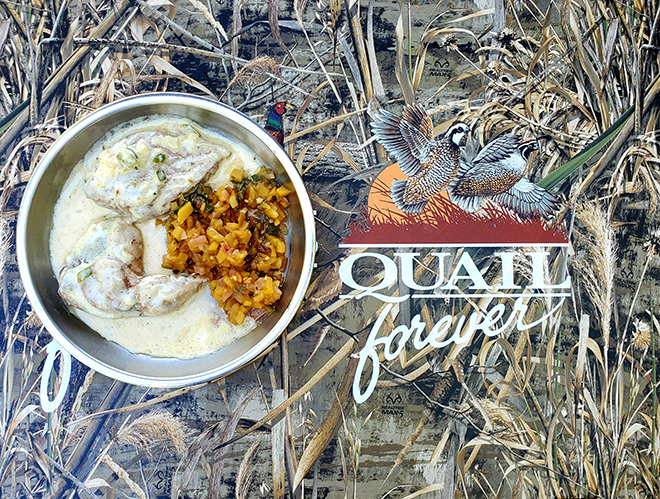 Prairie Grouse in a Peach Whiskey Cream Sauce
Recipe courtesy Lacey Clarke, Pheasants Forever and Quail Forever Farm Bill Wildlife Biologist
Ingredients:
Salt and Pepper
Canola oil
Olive oil
3 tablespoons butter
2 Shallots (diced)
1 Jalapeño (seeded and diced)
1/4 –1/3 cup of peach whiskey
1 pint heavy cream (or less)
Directions:
1) Fillet breasts, salt and pepper them
2) Put a bit of canola oil in a cast iron skillet and get it really hot. Sear the breasts on both sides (don't cook them through!)
3) Remove the breasts from the pan, drain the oil
4) Add some olive oil, and 3 T butter, diced shallots, diced jalapeno
5) Sautee shallots until translucent
6) Deglaze the pan with the whiskey, let it reduce by half
7) Whisk in heavy cream (if you're cooking 2 breasts use half a pint of cream, 4 or more breasts you can use up to 1 pint)
8) Add breasts back to the pan and cook to desired doneness, rare to medium rare is best for dark meat, about 8-10 minutes
*Serve over wild rice
Peach Chutney
Ingredients
5-6 peaches peeled and diced (approximately 5 cups)
1 small red onion, finely chopped
2/3 cup packed brown sugar
1/2 cup apple cider vinegar
2 tablespoons ginger, peeled and minced
1/2 tsp salt
1 jalapeño seeded and minced
1/2 cup fresh cilantro
2 tablespoons fresh squeezed lime juice
Directions:
1) Combine first 6 ingredients in a saucepan; bring to a boil
2) Cover, reduce heat, and simmer 45 minutes
3) Stir in jalapeño, simmer uncovered for 5 minutes
4) Remove from heat; stir in cilantro and lime juice
5) Let cool to room temperature
Marissa Jensen is Pheasants Forever & Quail Forever's Education and Outreach Program Manager
To learn more about grouse hunting, the sandhills of Nebraska, and the important work Pheasants Forever and Quail Forever does to impact this landscape and more, visit our
Prairie Grouse Primer
and listen to our recent
On the Wing podcast
that provides tips that were implemented on this early season hunt. More importantly,
become a member today
, or share a membership with another, so we can continue to build habitat that allows us to get lost within the beauty of the uplands.