Discussion Starter
·
#1
·
How to begin...
This may be a bit of a swansong post for the S&W sections and the Other Revolvers through long-guns. Summer is the time for the Flintlocks and the Percussion guns to come out. I'm set to attend my first Rendevous this May and hope for at least one more this Summer. Been planning a Walking shoot for our range early in the Fall. A few of the members here are attending that one. Other then the weekly steel plate shoots ~ my interest in centerfire anything is as low as it gets. I'm sure the BPCR's will get there fair share of attention ~ but they are shot in Black Powder
Today, I picked up my first high-end English Fowler. The pics will never do the gun justice. You'd need studio lighting to get it right. So I'm posting some pics of it as found and after LordSlashcat and I put a few downrange today. It will be cleaned up later, and made presentable
This is a Caywood English 20 Gauge Fowler. You can shoot ball or shot from it. Either way, it is quick and lively ~ and very accurate. This one is a bit of an oddball in that it is a Caplock instead of a Flintlock. And it has the appearance of a historically correct conversion. You have to understand the meaning of that. The Caywood brothers make every piece of the gun. Wood and metal come in ~ but barrels, locks, stocks...are all hand made by them. So this lock is a mix of castings, hand forgings, and intricate work. Frankly, not many of them were ever made. Almost all parts on the gun are of interest. The barrel is octogon going to round and wedding banded at the change. Make no mistake that this is a Fowler, but has front and rear sights hand made by the makers. Engraving is evident everywhere.
So now I finally have a proper Fowler to go with my Wheeler .36 rifle...and much of the Summer will be spent between the two.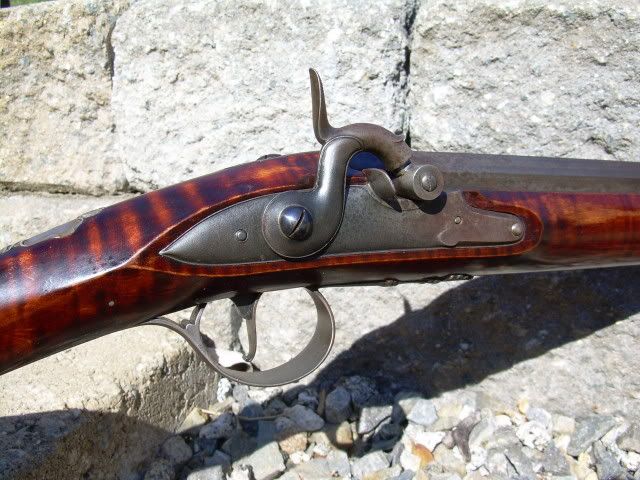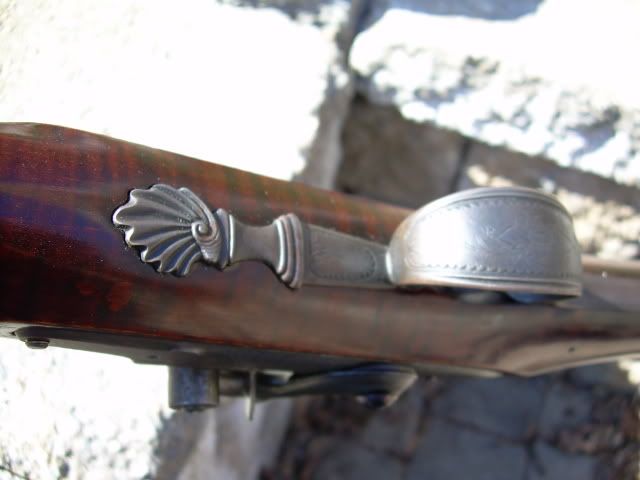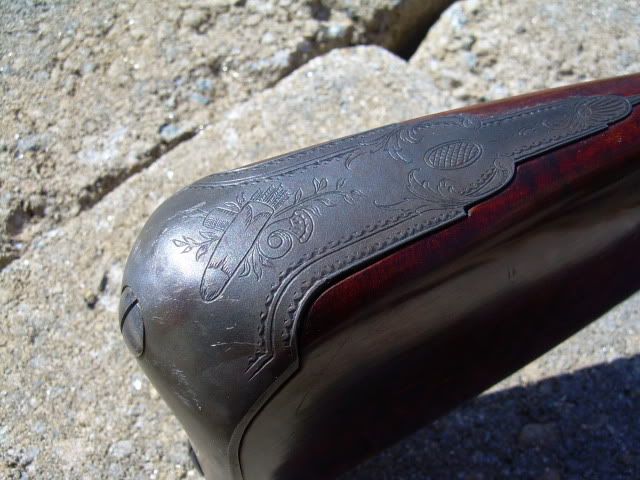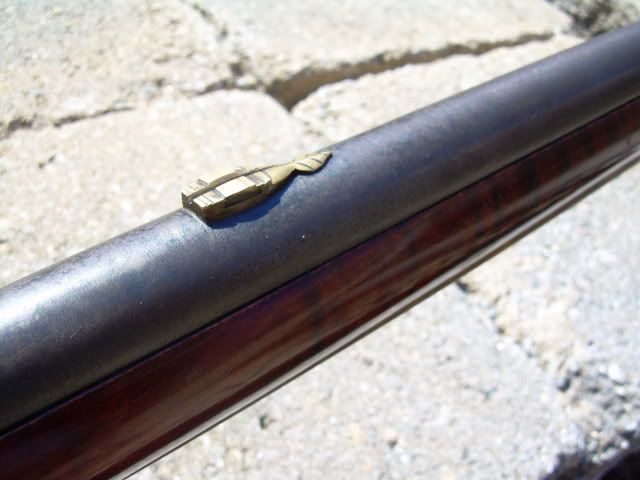 giz