Discussion Starter
·
#1
·
Well... yet another funny thing happened to me on the way home form the gun store...
Sometimes I make the "Catch of the Day" my self... today it was different...
My wife and I had been out running some errands... and wound up near my fav gun store... so Mrs CXM suggested we stop in and see what is new (Honest... it was her idea....)
While she looked at some Trap guns, I looked in the pistol cases... where a Ingilis High Power Mk 1* resided... along with the original holster and cleaning gear...
I thought the gun was over priced so I passed on and was looking at a really nice M29-2 and a M657-0. I looked at some Winchester M1890 .22 pumps... but all were in .22 short so I reluctantly passed on them... (still suffering sticker shock.)
As I was about to leave Mrs CXM asked me to carry a package for her... as she is still recovering from knee replacement surgery I was not surprised at her request... we got in the car and she wished me happy birthday early!!!1 ;D I opened the bag, and there was the Ingilis High Power... naturally I was delighted and again thankful for such a wonderful wife (though sometimes I wish she would load her own ammo...
)
So here is the Catch of The Day....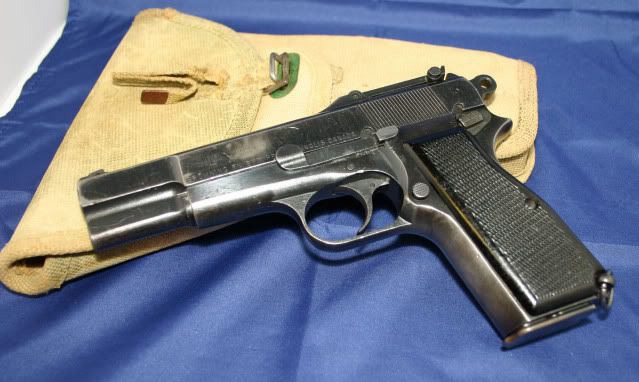 All in all a great day and a decent early birthday gift too.... ;D
V/r
Chuck