Discussion Starter
·
#1
·
by
Tom Keer
| Aug 10, 2020 |
BIG GAME
,
HUNTING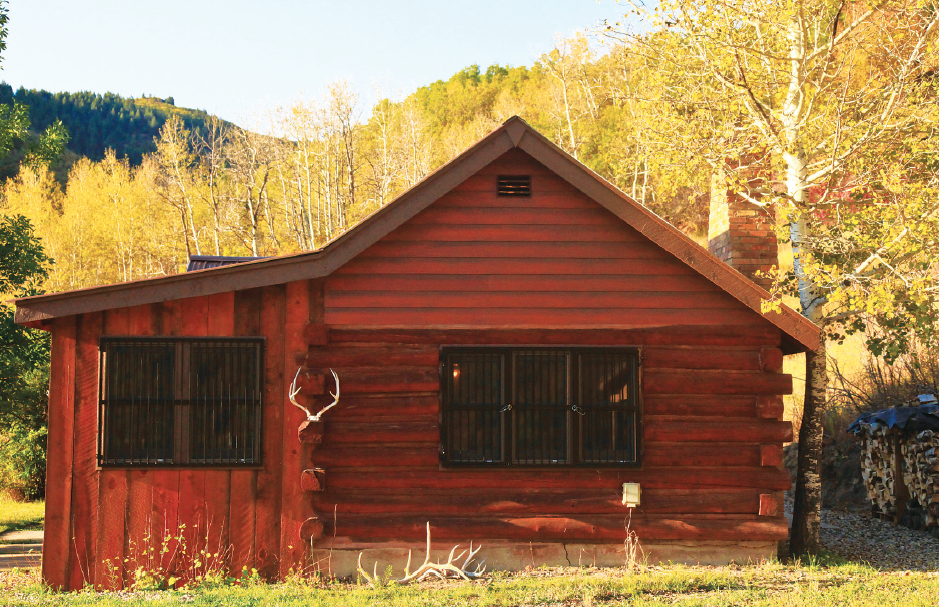 It's about creating enough memories to carry us through the other ten months until the leaves turn colorful and we begin all over again.
We sportsmen hang our hats in a lot of different places. Sometimes you'll find us in fishing camps that range from beach shacks to ice fishing shanties and all points in between. When the weather cools in the fall, we'll head to bird camp, duck camp and deer
camp
. Pull out the frying pans and stoke the fire; we've got a lot of work to do. Tomorrow is opening day, the beginning of the season when we spend more time outdoors than in our living rooms. We're joined by family and friends, for camp is where we all want to be.
Sometimes I chart time through my progression of bird camps. In my early days, a bunch of us lived in Tent City. I had a Eureka dome tent, a Coleman stove, some old cast-iron skillets and blue-speckled enamel cookware. I'd toss coffee grinds into a pot of boiling water, let it sit for a good while, and run the brown water through a strainer. No one ever needed a second cup; one was enough, and it lasted through eggs cooked over easy in hot bacon grease and bread toasted by the embers of a morning fire. I never could tell if the dogs staked out on the perimeter howled 'cause they wanted to hunt or if they simply wanted scraps.
Tent City was far from the nearest paved road, and there never was a need to worry what the neighbors would think. On cold nights, I'd pack a dog or two in the tent to keep them from freezing. Then again, maybe it was the other way around…
Tent City lasted for a good number of years, and then things sort of changed. One by one our backs grew stiff from sleeping on the ground. Perhaps it was the pain, or maybe we just got soft with age, but our next camp was happily named the Taj Mahal. It was a one-room cabin with only clapboard and studs to keep out the cold. Racks of beds unfolded from brackets on each wall, and the kitchen was in the middle of the room. A small hand-pump added indoor running water, and on a cold November morning, it felt good not to crawl from a warm sleeping bag and walk to a stream with skim ice forming in the shallows.
Later, two ragged couches arrived courtesy of a buddy's basement-cleaning endeavor. We called them the Pheasant Couches, 'cause the vintage 1975 rust, gold, blue and green colors and rough fabric looked like the saddle patch on the gamebird. We blamed our snoring on the dusty cabin instead of on the copious amounts of post-hunt bourbon.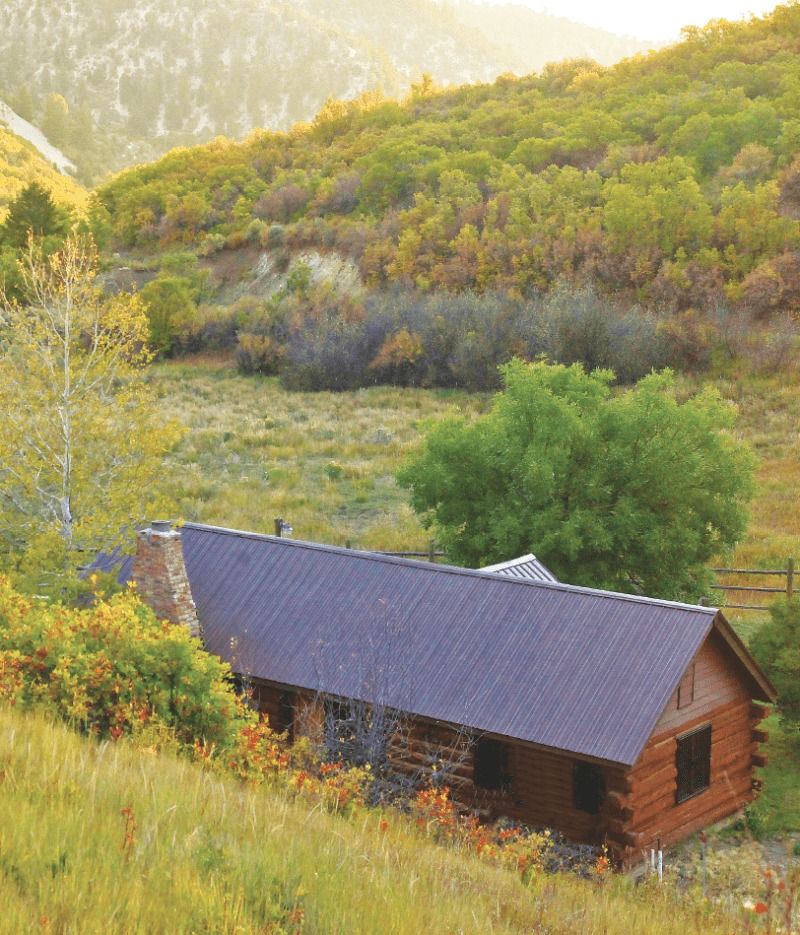 When the mercury dropped, field mice came indoors to raid our provisions. We'd turn down the kerosene lamps before hitting the rack, and every night a mouse platoon marched through the rotted stud in the corner. The mice were well behaved at first, but soon it got to be too much. Bird dogs have a sense of smell about 10,000 times stronger than a man's, and shortly after muzzles twitched, the barking chorus began. I was miffed when the mice sharpened their fangs on a deck of playing cards but had enough when they skunked the cribbage board. I patched the hole and set some traps. Silence followed shortly thereafter, and not a creature was stirring, not even a mouse.
One year, we splurged. Word about a house available for rent came to us in a friend-of-a-friend sort of way. The owners' tastes evidently changed from North Country skiing to Florida beaches, and their winter house tucked deep in the woods now sat idle. They didn't charge us much, so I figured peace of mind instead of commerce was more important to them.
We rejoiced, for theirs was a renovated 1800s farmhouse complete with a kitchen that rivaled a Boston bistro. Five comfortable bedrooms were on the second floor, and by early evening they'd be engulfed in the pleasurable heat rising up from the six-foot-wide fireplace.
The icing on the cake was the basement hot tub. After a long, cold day in the woods, we'd pour a tumbler of bourbon, soak our ragged bones in the tub and rejoice in how far we'd come from Tent City. To think that each of us paid only $250 for the season was almost unfathomable, and we thought we'd found the ultimate hunting camp.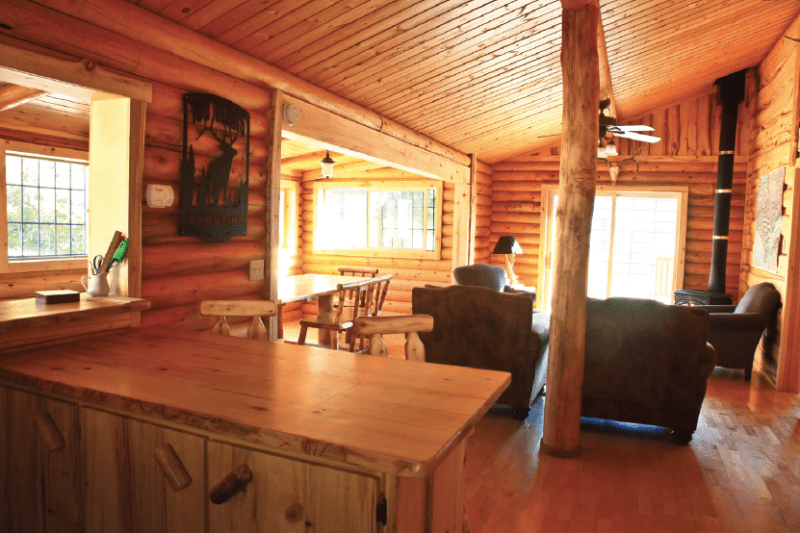 One of the author's good hunting buddies owns this cabin nestled among the quakies near Grand Junction, Colorado. "We hunt elk and mulies from the cabin, where I always feel at home," says the author. "After a full day of climbing steep mountains, it's great to return to a comfortable cabin and a warm bed."
But then we were upstaged. We opened our camp to a younger fella who hunted with a close-working Vizsla. We agreed to swap camps and hunts. He spent the first weekend running our coverts and enjoying our camp, and the following week we shared his. But upon arrival at his "camp," we found several dozen horse trailers and attractive women perched atop gorgeous thoroughbreds and dapple grays wearing scarlet jackets and black velvet helmets. Like us, they were dog folks, but they were not running a mixed kennel of setters, pointers and shorthairs. On the contrary, they favored one gigantic pack of black-and-tans. Our hunting attire stood out, and our threadbare shirts and tattered chaps drew disapproving frowns from the crowd.
One pretty woman didn't seem to care.
"My brother is in the back," she said. Her long, black ponytail pushed out from her velvet helmet, her knee-boots were polished to a shine and there wasn't a stain on her tan riding breeks. She smiled at us, and we decided she had a character flaw: she liked grubby men.
We went to the back, where our friend was loading up a rust bucket of an F-250.
"Sorry for the commotion," he said. "I didn't know my mom was hosting a fox hunt. We'll have to hunt a different area, which will be okay. It's about two thousand acres that we own, and it's managed for grouse."
Ain't life grand?
Ultimately, camp has never been about where I hang my hat for the night. For me, it's always been about the people and the dogs that fill up the rooms. It's about reliving the day and reminiscing about hunts past. It's about smelling the smoke from the campfire, the fireplace or the wood stove and watching dogs sleep soundly because they gave it their all in every covert.
Yeah, it's nice when there is sporting art on the walls and hunting magazines on the coffee table. Gun racks are an added benefit, as is a mud room for gear. But what we truly appreciate about camp is that it's a place where we're surrounded by like-minded people sharing what we wait for all year. It's about creating enough memories to carry us through the other ten months until the leaves turn colorful and we begin all over again.