Discussion Starter
·
#1
·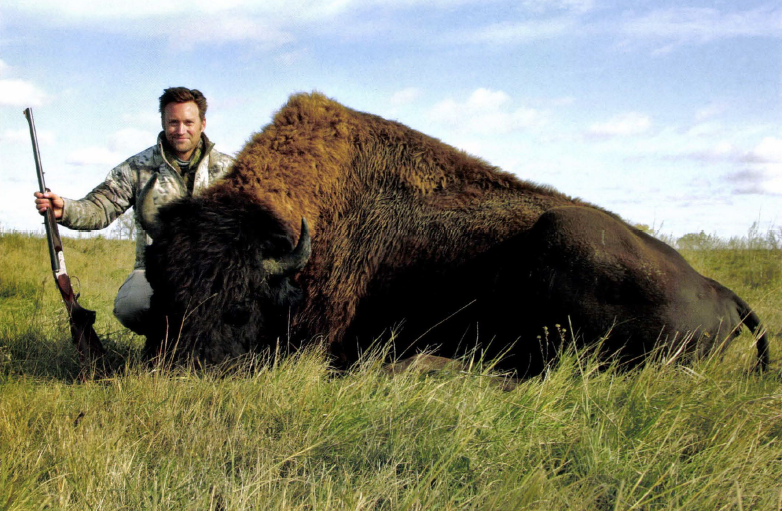 What his rifle lacked in tradition, it more than made up for in sheer knock-down power when he took on a South Dakota bison.

sportingclassicsdaily.com
by
Gayne Young
| Jun 22, 2020 |
BIG GAME
,
HUNTING
,
Slider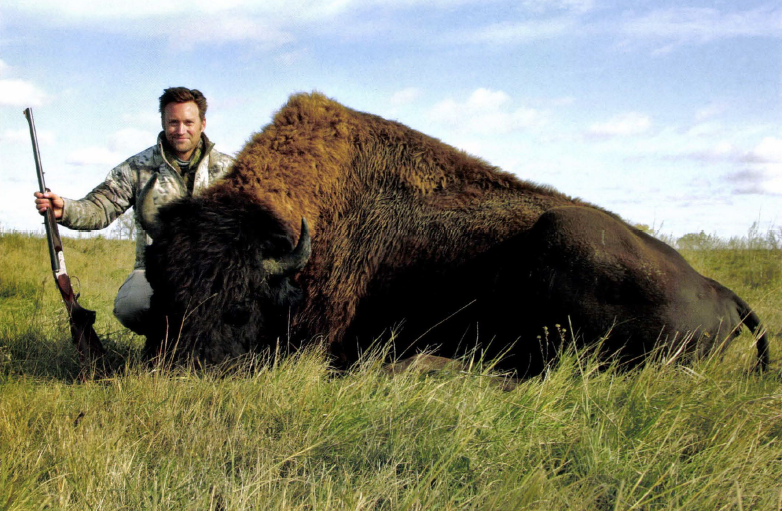 What his rifle lacked in tradition, it more than made up for in sheer knock-down power.
"What the hell is that?" Gary Sumption exclaimed as I pulled my rifle from its case.
"A shotgun? 'Cause a shotgun won't work on a buffalo."
Well of course it won't.
I replied that if I was going to hunt an American bison up close and personal, I wanted it to be on my terms. For that reason, I brought a Krieghoff Classic Double Rifle in .470 N.E.
"I want to make sure that the buff I shoot goes down and stays down," I offered.
"Well, it looks like it'll do the trick," Gary said while admiring the cigar-sized bullet that I'd handed to him. "But most hunters who come here bring a true
buffalo
rifle – a Sharps or something."
True, but I'm not most hunters. What's more, I didn't have a buffalo gun. I had a Krieghoff double, and if bison are as big and powerful as I'd heard all my life, I wanted to be prepared. Overgunned on my part? Not according to Krieghoff's General Manager and Chief Operating Officer Alex Diehl who I talked with before my trip to Sumption Buffalo Ranch.
"American bison are as big and dangerous as any cape buffalo," Alex explained. "You definitely wouldn't want one to end up in your lap. If you plan on hunting one from eighty yards or closer, I'd opt for the .470."
And that's what I did. My hunt had been arranged by my friend and mentor Richard Sanders. In addition to being the marketing rep for Russell Moccasin and the owner of Walden and Bork Custom Leatherworks – both of which I would be utilizing once I had some bison leather in hand – Richard is a huge fan of bison meat and takes at least one buffalo every other year at Sumption. And though he's mainly a meat hunter, a bull Richard took in 1995 with a blackpowder rifle would have made SCI's top five had he bothered to enter it. Incidentally, the largest bull ever taken on the ranch was a monster that stood seven and a half feet tall at the withers. In short, Sumption has and continues to have some huge bulls.
Located near Aberdeen, South Dakota, Sumption Buffalo Ranch encompasses more than 8,000 acres of windswept prairie. The land has been in the family since 1882 when John Sumption homesteaded the acreage. In 1952 second-generation owner and operator Willard Sumption obtained three bison from nearby Custer State Park. Today, the herd stands at around 250 animals and is managed by Wyatt, a fourth-generation Sumption.
As owners of the oldest privately held herd of bison in the state, the Sumptions learned to manage their animals through trial and error. The bison purchased in 1952 didn't breed for four years, and they had a habit of leaving the property by simply walking through barbed wire fences.
"That's always a problem," Wyatt told me. "If the bulls, especially, want to leave, they leave. They don't let a fence, a truck or a tractor deter them. We had two bulls that left the place a few years back. They just went through our fence and a couple of our neighbors' fences. All told they ended up twenty miles from here."
"How'd you get them back?" I asked.
"Via the butcher," Wyatt laughed. "We had to shoot them. Weren't no way to get them back to the ranch. They were just too wild."
By the late 1960s the herd had grown large enough to allow hunting, a management practice that to this day continues on a limited basis. One of the earliest hunters to stalk the Sumption's buffalo also happens to be the ranch's most famous: baseball legend Billy Martin, who's hunted there several times.
"He borrowed this old Winchester Model 32," Gary said, showing me the octagonal-barreled antique purchased by the Sumptions in 1894.
"Not much of a gun for bison," I offered.
"Don't think Billy was much of a hunter," Gary noted. "Think he just came out here to have fun with my dad. The gun worked well enough, though. Billy dropped a few with it."
Compared to a Model 32, my Krieghoff .470 was definitely looking like overkill, but then I'd be hunting bison at a much closer distance than did the former Yankees manager. Wyatt, Gary, Richard and I hit the prairie at about 10 a.m. on a cold November day. The reason for our late departure, I was told by my three guides, was they wanted to give it time to warm up. Warm up? It was 33 degrees. I hardly call that warm, but then again, I'm from Texas so what do I know about cold weather?
The four of us began driving the ranch in search of bison. It didn't take long. We spotted a group of about 20 animals after only a half-hour afield. They were enormous, heavily muscled and covered in a thick mat of wool so course it looked like snarls of black and brown wire, even at 200 yards.
"That's a bull out there in front," Wyatt said pointing to a distant beast atop a small hill. "He'll stay there until the herd retreats."
The bull did just that. While the rest of the herd thundered up and over a distant hill, the bull stayed put. Watching us. Waiting to see what danger we presented. Deciding we posed no threat, he turned and followed the herd over the hill. This scene would be repeated numerous times throughout the day. We'd see a herd from the comfort of our vehicle only to have the animals run off as soon as they spotted us.
Shortly after noon we found a large herd of about 35 animals, mostly cows and their young, but also three bulls that stood apart from the rest. Wyatt said the trio might stay put and began leading me toward the animals, while Gary and Richard remained in the vehicle. At about 80 yards, most of the bison fled for the horizon, but the three bulls stood their ground, watching us move closer and closer. At 60 yards the largest of the bulls ambled slowly toward us. Wyatt led me forward while the bulls matched us seemingly step for step.
"The closest bull is a real nice three- to four-year-old," Wyatt observed. "Take him when you can."
Just as I raised my rifle, the two smaller bulls raced off, but the lead bull just turned his head and continued to study us.
"Take him," said Wyatt, and I raised my rifle and fired at the bull standing only 25 yards away. He tumbled forward at the shot, his horn digging a foot-long furrow in tile black earth.
"Wow! I ain't never seen a bull go down like that," Wyatt exclaimed.
We later found out why. My shot had been almost perfect, with the 500-grain Hornady bullet tearing through both lungs and nearly cutting the heart in half. I was more than pleased with my Krieghoff's performance. The .470 had provided me with hundreds of pounds of meat, more leather than I could possibly ever use and a trophy to be proud of. Better yet, it kept more than half a ton of angry buffalo out of my lap.