Discussion Starter
•
#1
•
Hi Guys and Gals, Range report!
Well I finally broke-in the Master Hunter and sighted in the scope. I've had it for awhile, but never shot, waiting to mount a new scope, never got new one so mounted the old red dot.
I took it to the range Sunday and broke in the bore as I described in the Gunsmith section. C Pierce and Giz suggested I lap it in but I was not able to obtain before the shoot. (I think the lapping can be done at any time.) So I broke it in by "Burnishing" the barrel with the first 6 shots. I've done this for years on new guns.
Gun:
M629-4 Performance Center Master Hunter 7 1/2" Magna ported 44 Mag.
Ammo: 24 rounds, Rem 240gr JSP.
Distance:
25 yds indoors
Process: Swab bore w/solvent damp patch and firing. Clean bore and dampen again for next shot. Repeat for the entire cyl of 6.
So I did this for first cyl, while moving the sight to right toward center. I shot 24 rounds in all and the 4th set of 6 are centered in 1.75" group, plus the last round from cyl load 3. So 7 in that group. Here's the summary and Pics: (I label each set of six rounds by Cyl#, where 1x (is first) and 1s are first 6, the 2s are 2nd and so on)
Cyl1: round 1x first shot (ever!), 1 above it in 8. I moved scope right 1/4 turn. (Keep in mind I'm swabbing with damp patch, each time)
Next 1, 1 are in 9, I moved scope 1/4 turn right.
Next 1, 1 are X and 10.
2 adjustments in Cyl1
Cyl2: 2 was far right so I move back and over adjusted so I slowly moved back to right and after 3 adjustments I was close. I was cleaning bore damp then dry after shots on cyl2.
Total cyl1&2 adjustments to 5.
Cyl3: 3,3,3,3 all line up vertically, but to left slightly. Made adjustment 1 click to right. These are high at 25 yds because I expect at 100 it will be on X.
3 was close then last 3 was where I wanted it.
Total adjustsments 6.
Cleaned bore again.
Cyl4: All 6 in 1.75" no cleaning.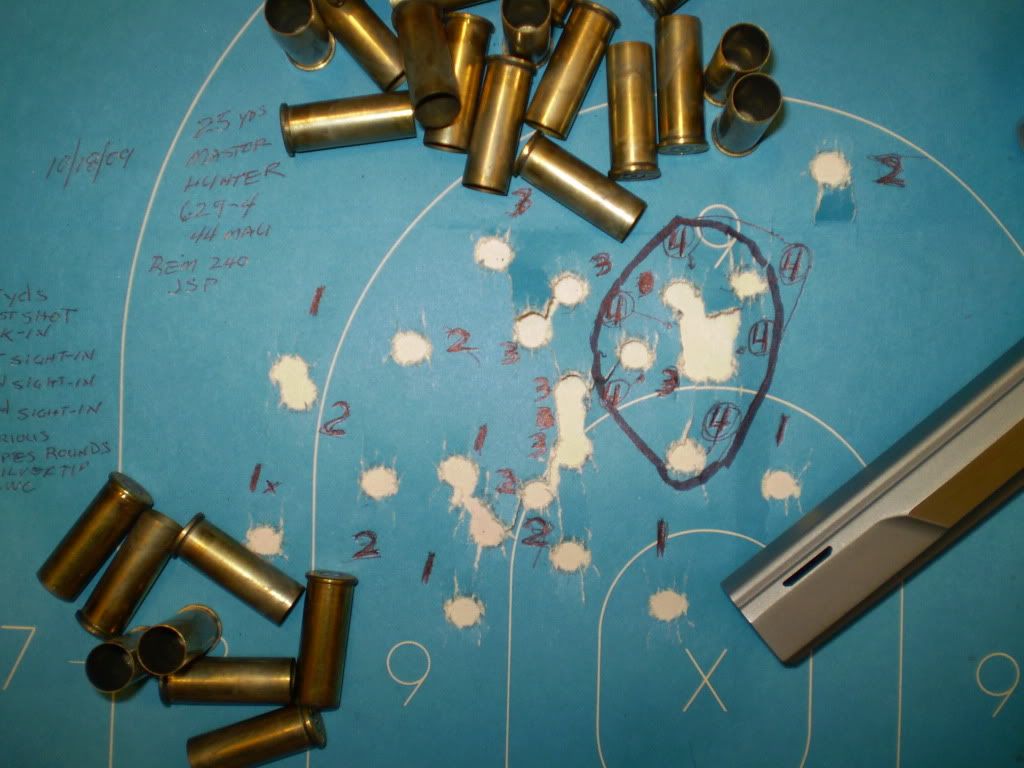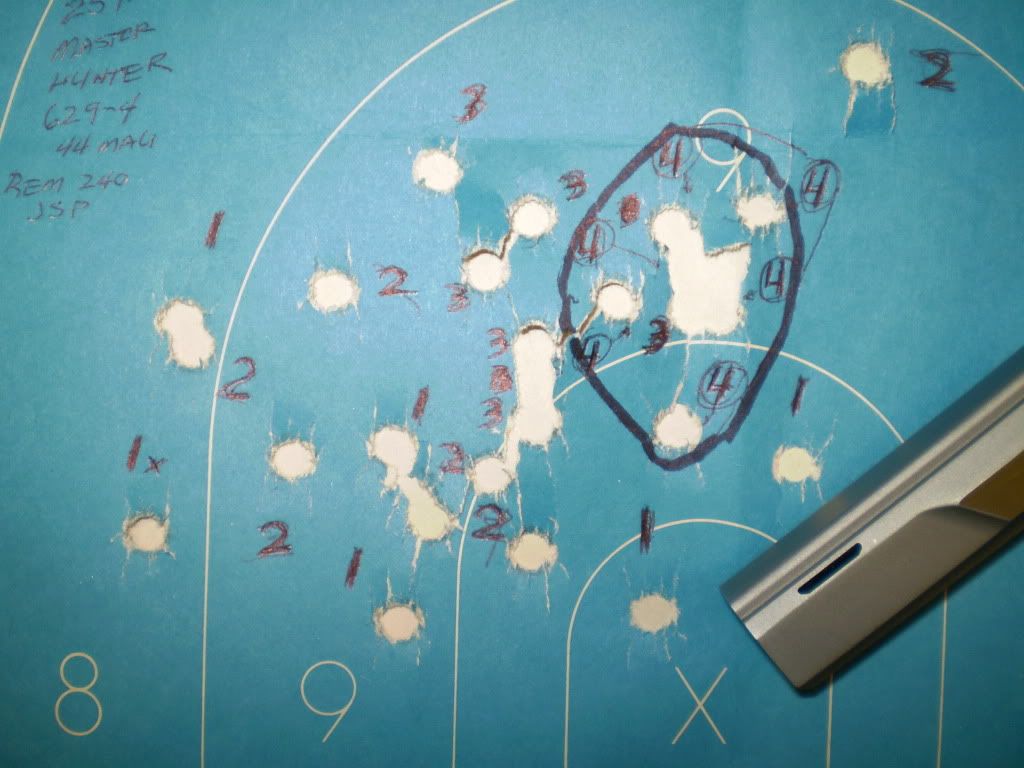 Ultra Dot Red dot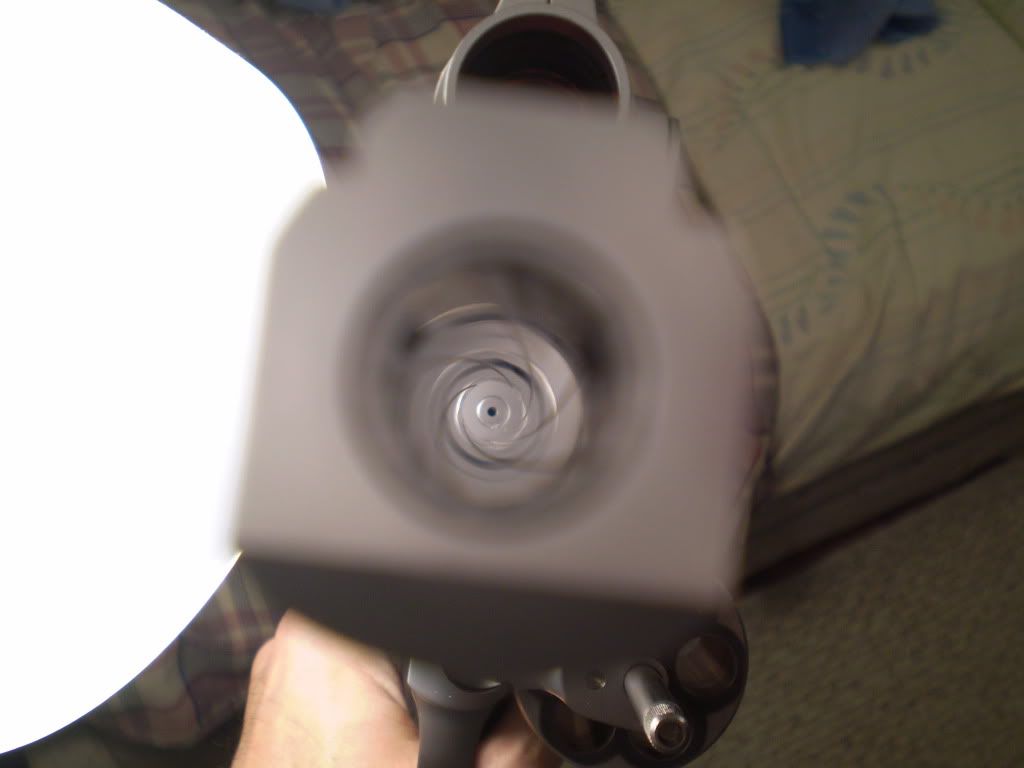 Lead Burn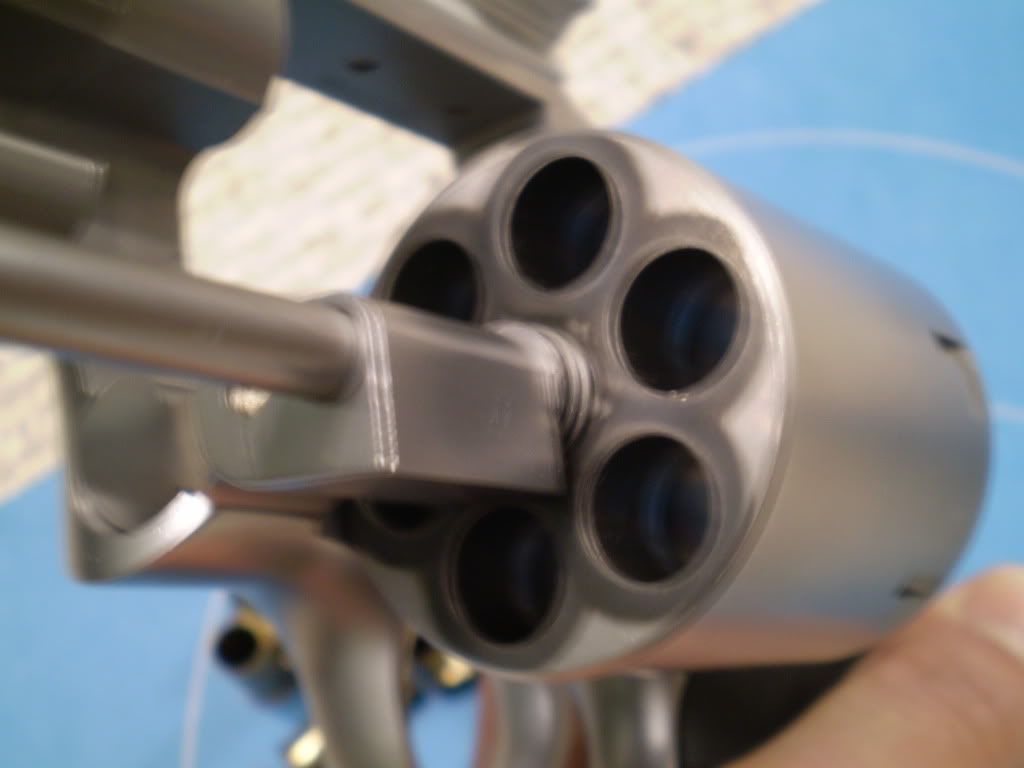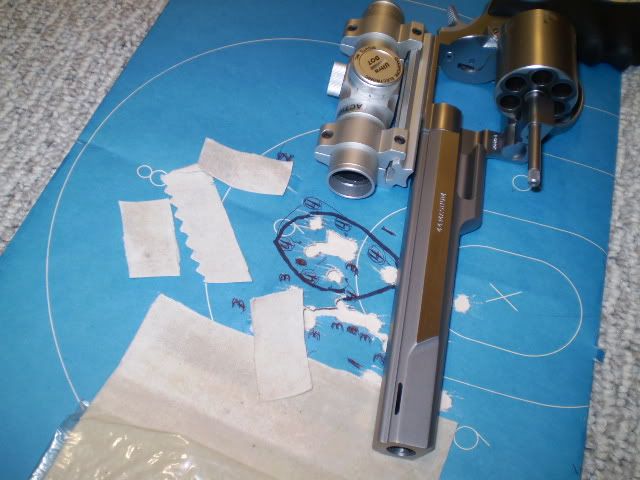 Birchwood-Casey Lead Burn wipe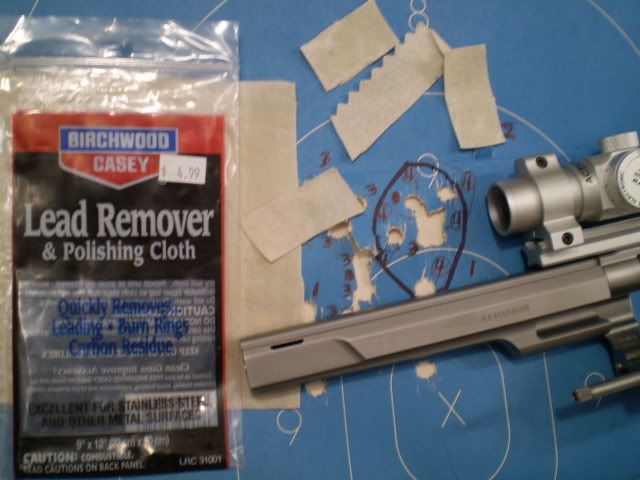 10 minutes later. (notice anything not found on guns often these days)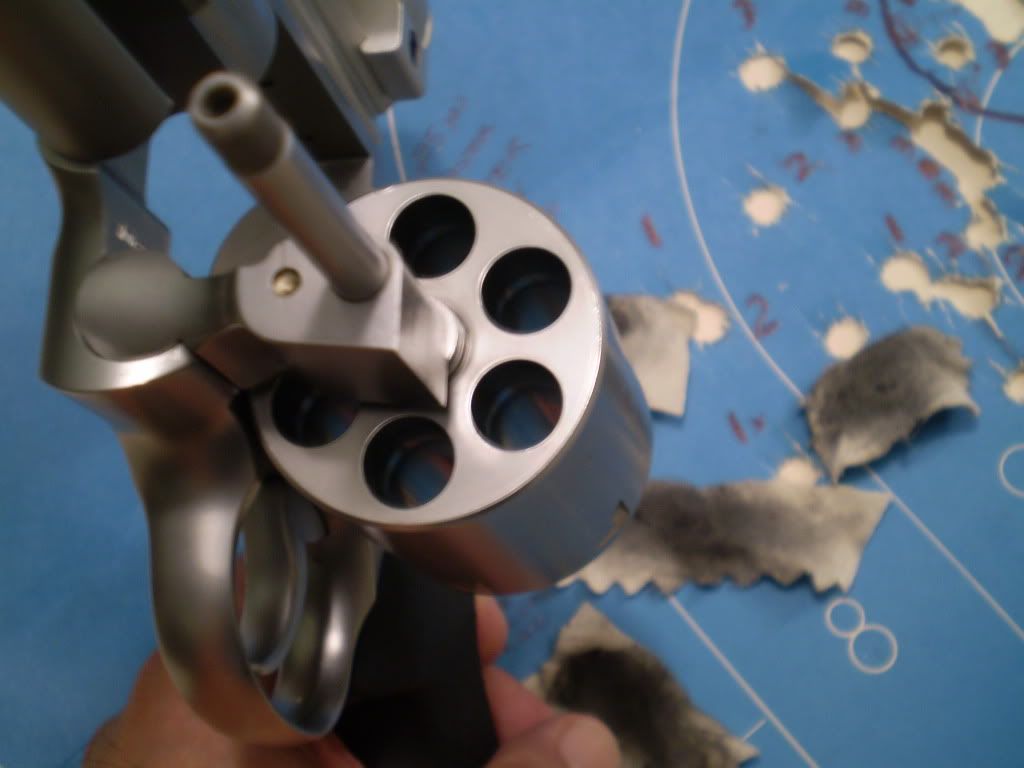 Now to fine tune that to 100 yards, I'm happy with initial results.
I love this gun it shoots soooo sweet with the magna porting kick is very low. I could shoot this all day long.
Anyway it was a fun day hpzl;n;
Dave