Discussion Starter
·
#1
·
I shot the little puppy on Thursday. Just casual, but I think we show some real potential. I shot at 25 yards, two handed standing. It was pretty cold, but I really wanted to shoot it outside. Both loads were with Lee's 240 gr TLSWC.
Here's 4.5 gr Bullseye. Not too bad: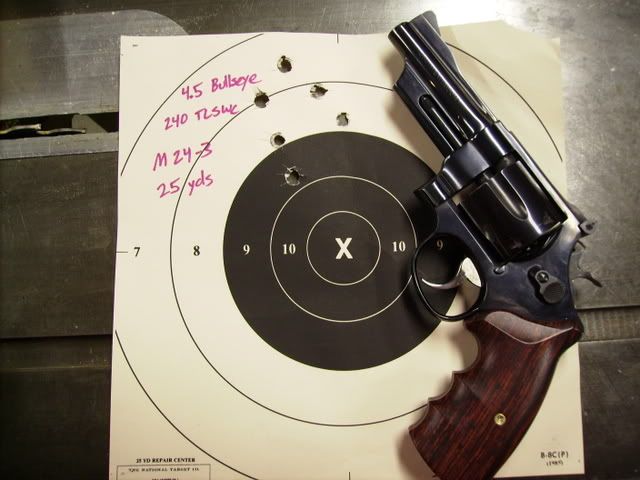 Here's 5.0 gr Green Dot. I think I need to explore this further: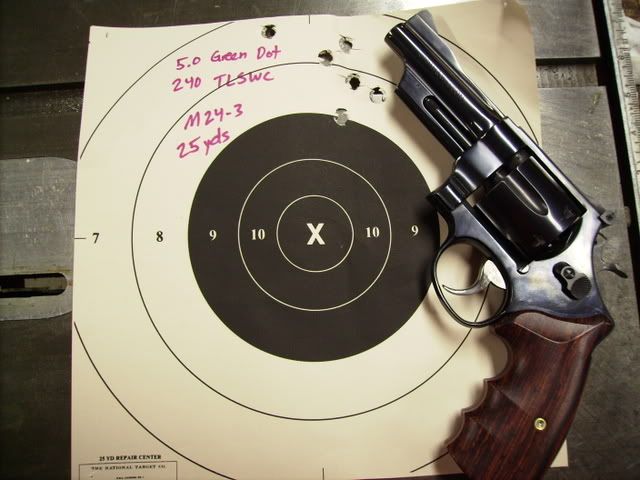 I also shot my buddies ammo, 7 gr Unique and some form of 200 gr RNFP. It bucked a bit more, but still no problem holding the black. I didn't really try for accuracy with that one. However, his load was spot on for poi. My lighter loads hit a bit high. All were shot with a 6 o'clock hold.
I think serious accuracy testing will need to wait til warmer weather, but I think things are looking encouraging!