Discussion Starter
·
#1
·
Who out there in Forumland likes and shoots .22 target rifles? Let's have a thread with photos.
I got the opportunity to shoot a fellow's dandy Winchester Model 75 a couple of weeks ago. It was a satisfyingly accurate rifle with an excellent trigger pull. We shot 4-inch wooden blocks set up in rows at both 50 yards and 100 yards. If one attended to his shooting technique, the rifle could be depended on to hit the blocks. The sights were easy to use, even out to 100 yards.
I've always liked the .22 target rifles of bygone times. There's some good ones out now though they are mostly made on foreign shores. Small bore shooting appears to be far less popular than it was in times past. The newest generation of shooters mostly want to spray and pray with some sort of polymer handgun.
I shot small bore competition with a Remington Model 513 T for a few years. It was a decent rifle too but I wanted a Winchester Model 52. I ended up with this Springfield Model 1922AII instead. I don't really know where the Springfield M1922s fall in a line-up of target .22 rifles. Mine seemed a definite step up from the 513 T with its smooth action, fine two-stage trigger, nicely configured stock, and good ol' Lyman 48 rear sight. Sure I'd still like a Winchester Model 52 but this Springfield scratches two itches, one for it's suitability for fine target work and for its military provenance. Both the Winchester Model 52 and the Springfield Model 1922 are obsolete now but then so am I.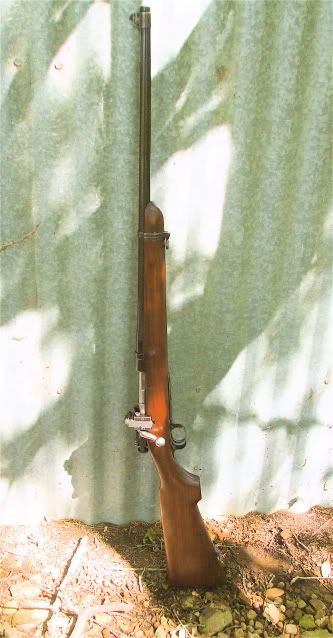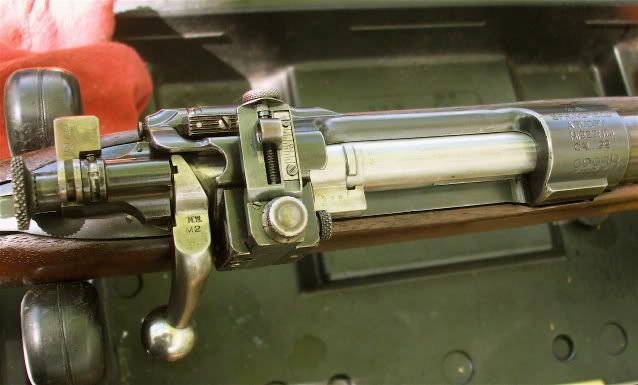 A close-up of the action and rear sight. I wish I'd remembered to screw the aperture back in for the photograph. Earlier in the day I'd taken it off and put it in my pocket so I could better use the rifle to shoot a water moccasin that the dog had found.