Discussion Starter
·
#1
·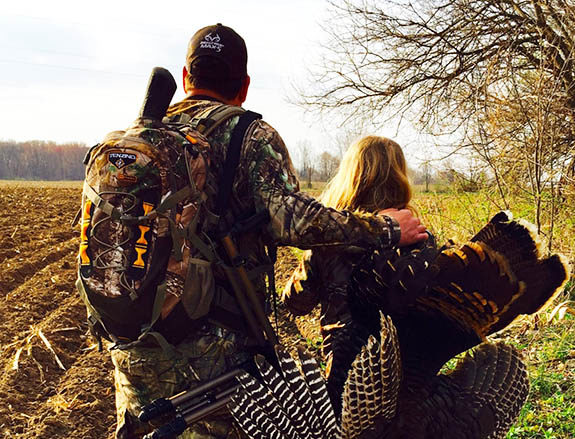 Don't wait until the day before season begins to get organized. Here are 20 turkey hunting tips to help you prepare for opening day.

sportingclassicsdaily.com
by
Jay Anglin
| Feb 18, 2021 |
BIRD HUNTING
,
HUNTING
,
INFO
,
TIPS & TRICKS
|
0 comments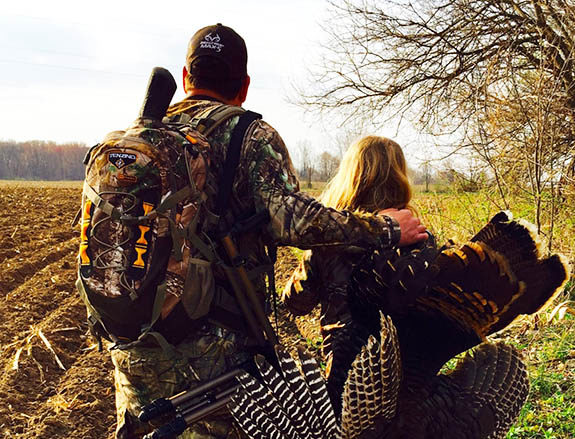 Don't wait until the day before turkey season begins to get organized. Here are 20 turkey hunting tips to help you prepare for opening day.
Serious turkey hunters
are prepared to deal with any situation and leave nothing to chance. Solid preparation is imperative, and these pre-season turkey hunting tips will get you prepared.
Wild turkeys are almost as fickle as the springtime weather we experience while hunting them. These and other factors often combine to limit opportunities for turkey-hunting success to just a few hours of hunting per season.
Turkey hunting is a fairly simple affair from a gear standpoint, but there are still plenty of things to consider prior to the season. Don't wait until the day before the season begins to get organized. Here are 20 turkey hunting tips to help ensure you're prepared for opening day.
1. Inspect and try on clothing and footwear.
It may be time to replace a faded pair of hunting pants or leaky boots. While turkeys aren't known for their sense of smell, deer are. Nervous whitetails have ruined countless turkey hunts when they blew and ran right as Ol' Tom was strutting into the decoys. If you are shopping for new turkey duds, consider buying lightweight scent-control apparel.
2. Consider investing in a rain suit.
Packable rain suits are game changers when faced with crummy weather. Check for rips and tears that need mending. This vital piece of gear is often put away wet and ends up having
that smell
. This is a great time to wash them. Run and gun hunters who don't have a rain suit should seriously consider the investment.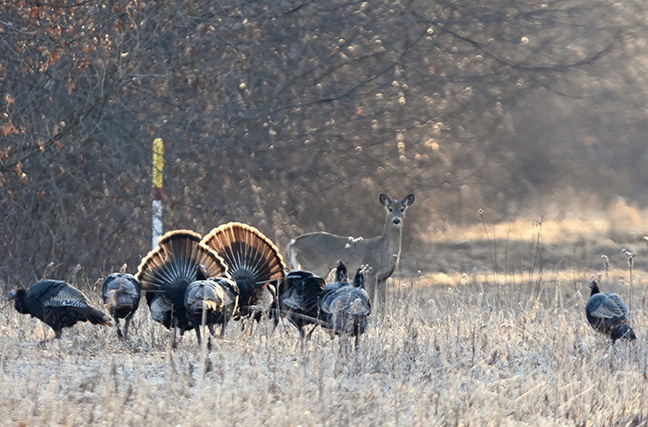 Deer often travel with turkeys, and this doe is clearly alarmed by the hunter. Notice which way the turkeys are headed? Consider scent-control clothing if purchasing new turkey-hunting apparel. Photo by Ryan Groceman.
3. Have an organized grab-and-go bag.
Use a large tote to store clothing and critical gear so you're always organized and ready to go. If you want to keep your clothing as scent-free as possible, keep it in the ozone and activated carbon-powered storage bag.
4. Test equipment ahead of time.
Remove everything from your turkey vest and make sure the zippers and buckles are working properly, and repair as needed. Again, they don't last forever and it may be time for a new one. It is better to know now than in the early-morning hours of your first turkey hunt of the season.
5. Double-check that your facemask and other clothing is as scent-free as possible.
Wash or replace that stinky facemask and make sure you have a backup or two available.
6. Take inventory of what you need and stock up.
Go through your turkey calls and make sure all of them are in working order – prep them for active duty. Diaphragm calls are often in poor condition and need to be replaced. Take an inventory of what you need and stock up. Keep worn-in mouth calls you've practiced with in your vest ready to hunt and have extras available.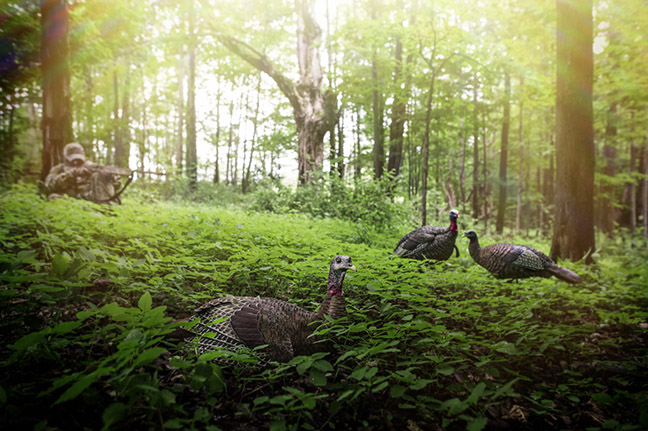 Turkeys aren't getting any dumber. Ultra-realistic decoys like those in the Avian-X LCD series help ensure that a turkey's bionic eyesight stays trained on the decoys, not the hunter.
7. Pack those often-forgotten essentials ahead of time.
Be sure your vest has other essentials such as biodegradable wipes, insect repellent, lens wipes and an energy bar or two.
8. Don't forget backup gear, just in case.
It's always good to have backup items such as camo gloves and facemasks, especially if you plan on taking others hunting.
9. Pattern your shotgun(s).
Try to replicate actual hunting conditions when possible by wearing full head camo, vest and boots. Shoot while leaning against a backrest like you would during an actual hunt.
10. Pattern guns with different loads and choke combos.
Inexperienced hunters and youths who may have difficulty holding the gun steady should consider using a slightly more open choke that offers a bigger pattern inside of 30 yards. Practice in the comfort zone, not ridiculously long ranges that increase the odds of missing or wounding birds.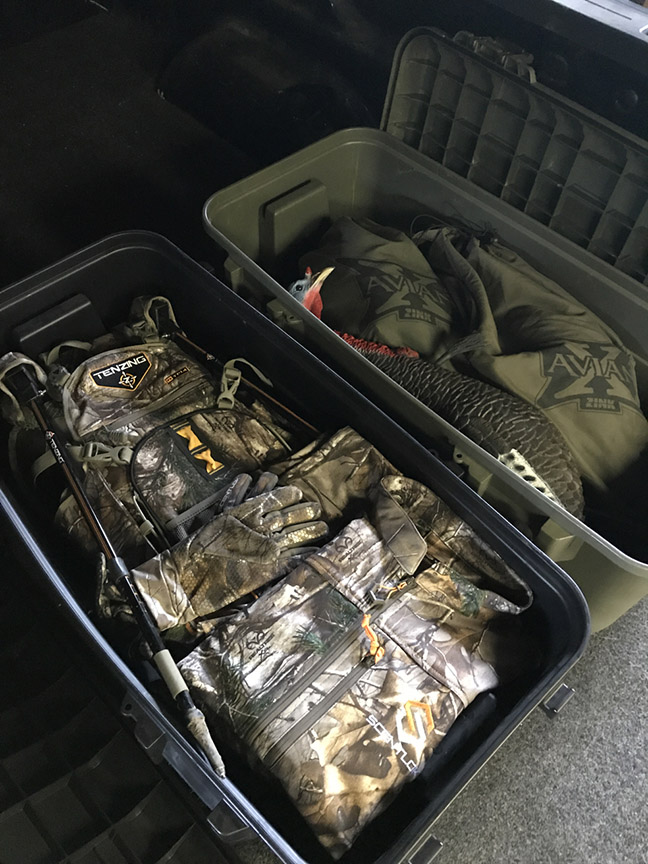 Plano's large Sportsman's Trunks provide the ideal way to keep turkey-hunting gear organized.
11. Practice with lighter loads.
Practice with lighter loads that don't promote a flinch. Use the big stuff during the actual hunt. Smaller statured hunters should consider using a lighter 20 gauge that offers less weight and reduced recoil.
12. Clean your binoculars.
Clean and adjust your binoculars so they work perfectly for you. If they aren't working properly or have terrible optics, consider buying some good ones. Also, reputable manufacturers back their glass with great warranties. If your good ones aren't functioning properly contact the company to learn about your options.
13. Consider protection for your optics.
Devices that protect your binoculars and keep them close to your chest are great for turkey hunting.
14. Narrow down your decoys.
Trim your decoys down to what you really use and keep them in the big tote or available in your vehicle. Today's decoys work better because they are incredibly realistic. Some are also durable, collapsible and fit neatly into a carry bag. Turkeys aren't getting any dumber, so it's time to get serious about your decoys.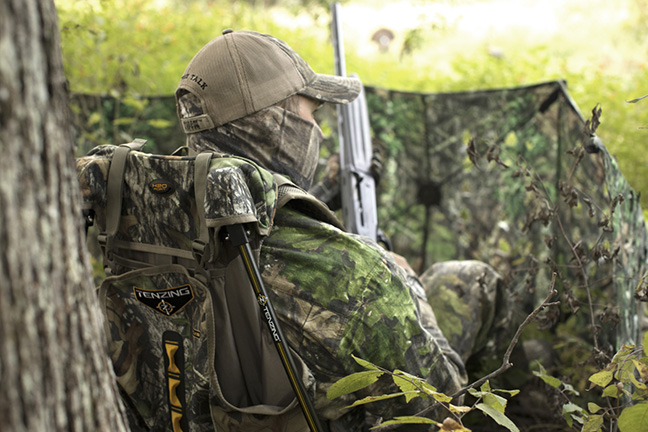 Most turkey vests won't last forever. If it's time to replace yours, consider investing in a Tenzing TZ TR18 Turkey Recliner. This unique vest employs spring-loaded aluminum legs that allow hunters to set up anywhere. It's also covered by a limited lifetime guarantee. This hunter is also using an Ameristep Throwdown Blind for fast and portable concealment.
15. Consider packing a ground blind.
Even if you don't hunt from a ground blind often, have one ready for inclement weather or when you have a fidgety hunting partner. They're also great for early season hunts when there isn't a lot of vegetation for cover. Select one that has enough room for two or three hunters. Run and gun turkey hunters can also benefit from the fast and highly portable concealment afforded by a smaller three panel blind. This ultra portable model weighs less than two pounds fits easily into a turkey vest.
16. Know the rules.
If you hunt public land, make sure no rules have changed since last season.
17. Check-in with landowners.
If you hunt private land, be sure and check-in with landowners. Ask if anybody else is hunting, where you can and cannot park, etc.
18. Make sure you have the proper permits.
If you plan on traveling, be sure you can get permits. Some states offer leftovers; if you missed the draw or didn't get in, there still may be hope.
19. Do your homework.
Consistently successful turkey hunters never leave well enough alone when it comes to hunting spots. Do your homework and scout the countryside. Always shoot for a net gain of hunting property with each new season.
20. Start scouting now!
Last but not least, start scouting religiously. Be there early to listen to birds before fly down and then take a ride and see where they are spending time. Do the same in the afternoon. Right before the season, roost a few gobblers to make sure you have options on opening morning.
Turkey hunting may seem like a simple affair, but most hunters should expect to get out what they put into it. With a little bit of preparation and planning, the success factor increases tremendously. I hope these pre-season turkey hunting tips lead to a successful season. Good luck on opening morning.