Discussion Starter
·
#1
·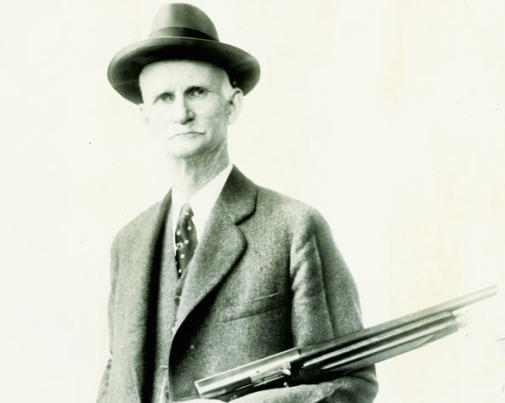 We've compiled a list of some of the most revolutionary sportsmen who impacted the way we experience hunting and fishing today.

sportingclassicsdaily.com
by
Sporting Classics Daily
| Dec 15, 2020 |
BIG GAME
,
HUNTING
,
LIFESTYLE
,
PERSONALITIES
|
0 comments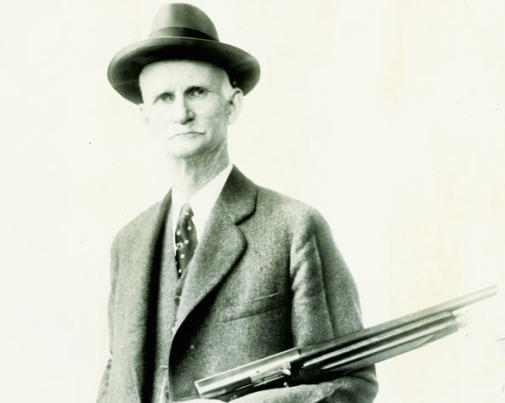 John Browning. Public domain.
We've compiled a list of some of the most revolutionary sportsmen who impacted the way we experience hunting and fishing today.
James Heddon (1845-1911)
"A fish caught on a single hook is likely to take it into his gullet. The result is a dangerous wound from which he dies. The shape of my bait is such that a fish cannot swallow it. Thus, all the wounds are limited to the lips."
James Heddon whittled away on a piece of wood, slapped a hook on it and tossed it into the water. When a
bass
hammered it, the casting plug was born. Many recreations of his numerous lure designs are still used for fishing around the globe.
John Browning (1855-1926)
"The time and place for a gunmaker just got together on this corner. And I happened along."
The most innovative and prolific gunmaker of all time with 128 gun patents—many still in production. Without his machine guns would the Allies have prevailed in WWII? His designs changed the firearms industry forever and very possibly the course of history.
Leon Leonwood Bean (1872-1967)
"To my mind hunting and fishing is the big lure that takes us into the great open spaces and teaches us to forget the mean and petty things of life."
Wet, sore feet can ruin a hunt. When Leon Leonwood Bean decided to do something about it, he began a journey toward one of America's great success stories, L.L. Bean. He gave sportsmen what they wanted and treated them the way he would want to be treated—the simple and perfect recipe for success.
Holless Wilbur Allen (1880-1966)
"What if I positioned the pulley's pivot hole off-center?"
All great innovations begin with a question. After Holless Wilbur Allen asked himself how to get an arrow into a deer's kill-zone faster, he invented the compound bow. Has anything revolutionized
bowhunting
more?
Fred Bear (1902-1998)
"I feel like one of God's chosen people, having had the opportunity to share with many fine companions, these varied and lovely realms of our natural world."
Fred Bear's innovative products transformed the archery industry. His words and actions guided a generation of hunters. And his spirit still inspires us today.
William B. Ruger (1916-2002)
"Whenever anything great is created, it is the outcome of someone's convictions."
Bill Ruger knew what we wanted in a firearm often before we knew it ourselves. What's more, he knew how to develop it. Many of this century's great designs are his.
Dick (1936) & Jim Cabela (1939)
"All we did was live our lives."
Fifty years ago
Dick and Jim Cabela
took a handful of flies, a deep love of the outdoors, and a belief that the combination of freedom and hard work made anything possible. Their story epitomizes the unique American experience.
Rex Carr (1916-2002)
"If we cannot subject ourselves to the demands of strict accuracy and precise performance, then we must be content with second-rate rewards."
In the history of retriever training Rex Carr was the fulcrum, the man who revolutionized it both in principle and in practice and forever changed the way the retriever game is played. The ultimate trainer of trainers and the acknowledged "father" of electronic training, he was, quite simply, the greatest innovator the sport has ever known. Almost to a man, today's top trainers will tell you that what they do is essentially just a tweaked and amped-up version of Carr's program—Rex Carr 2.0, you might call it. – Tom Davis
Ray Scott (1933)
"I remember thinking: After all these years it was still a thrill. What a sport. What a fish."
When Ray Scott founded B.A.S.S. (Bass Anglers Sportsman Society), he changed the future of an entire industry. Anglers became celebrities and interest in the sport skyrocketed, prompting widespread innovation in gear, techniques, and safety.
Johnny Morris (1947)
"I was looking for an excuse to stay close to fishing."
Johnny Morris started selling fishing gear from his father's liquor store in Springfield, Missouri. From that humble start, Bass Pro Shops grew to one of the world's best-known outdoor companies. Morris has been recognized many times as one of America's leading conservationists.
Bill Jordan (1949)
"I sat in my parents' front yard with paper and colored pencils and sketched and shaded the bark pattern of an old oak tree."
One of the pioneers in functional camouflage, Bill Jordan has spent his career innovating and promoting his Realtree line. Through his popular television shows, he has helped spark the modern frenzy for whitetail hunting and conservation and has inspired a new generation of outdoor enthusiasts.
Anthony Galazan (1960)
"I set out to combine what I believe are the best mechanics and aesthetic features from a lot of different guns and re-engineer everything to make it all fit."
Tony Galazan resurrected the American double. With the Fox, the Parker, the Winchester 21 and the A. Galazan, he successfully blended elegance, beauty and performance. His guns are art we can use with confidence.